Welcome to the Home of the Mighty Rough Riders!
PRIDE OF BOYLE HEIGHTS
"Don't Flinch. Don't Foul. Hit The Line Hard!"
---
Coach Richard Zepeda, New Football Coach 2016
---
ROOSEVELT WINS 2013 SEASON OPENER
August 29, 2013
ROOSEVELT 23 - FAIRFAX 16
(August 29, 2013: Los Angeles, CA 90033)
The Fairfax Lions football team (Los Angeles, CA), was tipped 23-16 in Thursday's non-league outing with the host Roosevelt Rough Riders (Los Angeles, CA)
With the win, Roosevelt improves its record to 1-0 on the season. The Rough Riders travel to Sylmar (Sylmar, CA) to confront the Spartans in a non-league outing on Friday, September 6. 
 Action shots from Roosevelt's victory over Fairfax courtesy of Art Torres
---
2013 SEASON PREVIEW by Ron Guild Wave Newspaper
August 16, 2013
WAVE NEWSPAPER PREP SEASON PREVIEW BY RON GUILD
ROOSEVELT
In returnee David Arriaga, the Rough Riders have as talented a dual-threat quarterback as there is in the City. Also back is his brother, Daniel, who will see action as a receiver and carrying the ball out of the backfield.
Backup quarterback Christian Islava, more of a pure passer, could also take snaps in some situations.
"He's improved and should throw more than he did last year," Cid said of his quarterback. "We also have a pretty good group of receivers."
Daniel Arriaga, Jose Mariscal, Mario Ramirez and Julio Gallegos make up the receiver rotation.
Sophomore Ignacio Vasquez, a 4.0 student and MVP of the JVs a year ago, and senior Robert Taylor, a 3.5 student who attended Los Altos a year ago, will be the main running backs.
The offensive line lacks depth and is young.
Junior center John Salcedo (5-11, 290) and junior right guard A.J. Nunez(5-10, 310) are returning starters. Senior Jose Zambrano (5-11, 190) moves into the left tackle spot after starting on defense a year ago. He'll go both ways.
Francisco Rodriguez and Anthony Narbona, both underclassmen, man the other spots.
Ends Kevin Gomez and Zambrano return to the defense, as does middle linebacker Chris Campos (6-0, 210), a definite All-City candidate.
Gallegos, Rich Donato and Sam Hernandez man the secondary spots. The versatile Hernandez could also see action at linebacker, wider receiver and quarterback.
"Our strength is going to be on offense," Cid said. "We're going to be able to move the ball. "We don't have enough linemen or depth. We had to move guys from the defense. We don't have a lot of speed, either, but we do have a lot of returnees."
2013 schedule
Aug. 29-Fairfax, 7 p.m.
Sept. 6-at Sylmar, 7 p.m.
Sept. 12-El Camino Real, 7 p.m.
Sept. 20-at Cantwell S.H., 7 p.m.
Oct. 4-at Bell, 7 p.m.*
Oct. 11-South Gate, 7 p.m.*
Oct. 18-at South East, 7 p.m.*
Oct. 25-at Huntington Park, 7 p.m.*
Nov. 1-Garfield at East L.A. College, 7:30 p.m.*
Nov. 8-Jordan, 7 p.m.*
---
---
2013 ROOSEVELT FOOTBALL SCHEDULE
July 21, 2013
---
---
NATIONAL FOOTBALL FOUNDATION SCHOLAR ATHLETES
CLASS OF 2013 #3 GILBERT HERRERA, #51 MILES TABAREZ AND #42 JUAN GARCIA
CLASS OF 2011 #30 RICHARD MARTINEZ
CLASS OF 2011 #12 RICARDO MARROQUIN
CLASS OF 2009 #18 JESSE DIAZ
CLASS OF 2009 #23 JOSE GUILLEN
---
Hall fo Fame Classic - Alumni Game
---
---
2012 VARSITY FOOTBALL BANQUET
January 30, 2013
CLICK ON THE LINK FOR MORE PHOTOS
http://www.facebook.com/media/set/?set=oa.481082828596288&type=1
PHOTOS COURTSEY OF ART TORRES
---
COACH JUSTINA DURAN FEATURED ON TIME WARNER SPORTS SHOW "LA PREPA"
HIT THE LINK TO SEE FEATURE:  http://www.twcdeportes.com/articles/2012/10/23/la-prepa-justina-duran 
---
ROOSEVELT FOOTBALL TEAM AT THE FCA CHAMPIONSHIP BREAKFAST 2012
December 29, 2012
ROOSEVELT FOOTBALL WINS
FCA TEAM CHALLENGE FOR PARTICIPATION AWARD
Coach Joey Huguez with QB Jay Schroeder who played for UCLA and the Redskins, Raiders, Bengals, and Cardinals
---
CURTIS HAN
A tribute to a fallen Rough Rider Curtis Han class of 75.
He passed away on November 15, 2012
#61 an Awesome linemen who was all about Rider Pride.  RIP
---
JEREMY AGUILAR RHS'08, TEXAS A&M KINGSVILLE '12 GRADUATE
---
GILBERT HERRERA, ALLCITY DEFENSIVE BACK 2012
---
JOHNATHAN GODOY, ALL CITY OFFENSIVE LINEMAN
---
MICHAEL GALINDO RHS 2011 ELA CLASSIC MVP
---
FCA AND ROOSEVELT FOOTBALL
---
2012 FOOTBALL TEAM
---
ROOSEVELT BOOT CAMP CHALLENGE 2012
---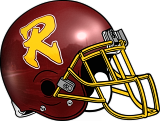 ---
---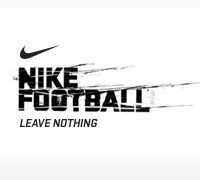 ---