I AM A CHAMPION !!!!!
WE BELIEVE !!!!!
COUGAR'S ARE READY FOR 2012-2013
---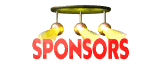 P L E A S E  support our GREAT  S P O N S O R S !!!!
Thanks to everyone for your support of Springfield Wrestling.  We continue to post our historical and current Sponsor names and contact information under the "Sponsors" menu item.  Please support our sponsors . 

Continued thanks for all the extra support in the 2011-12 season to Active Image (Mike DiTrolio) for our photography; Award Connection (Bill Shiley) for our end of year awards; Patti Tirney for contributions on behalf of the team to the Springfield Press and Compass Financial Advisors for their support of the team.
If you are in a position to do so - PLEASE Click on "How Can I Help?" menu for a form or just eMail us.  Thanks so much !!
A SPECIAL THANK YOU TO OUR FAITHFUL SPONSORS:
NASTASI & LAROSA LAW FIRM
---

THANK YOU PARENTS & COACHES FOR YOUR CONTINUED SUPPORT!!!!
GRAPPLER BOARD 2013-2014
BECKY SCIARRINO- PRESIDENT
JASON BOYER- VICE PRESIDENT
TREASURER
                                                                              Stacey Venit