2014 Roster is open, if interested call Coach Stevan at 516 375 7832
Riptides Finish 3rd overall in 2013 Stan Musial AA Wood bat, 17 -6 overall
Thanks to our sponsors........Beaver Bat and Lincoln Financial
The tradition continues . . . . . . . . . . . . . . . . .
Entering our 14th summer season
---
2011 Oceanside Riptides U18
---


For the upcoming 2014 Summer Season, the Riptides will be playing in the Stan Musial league Wood AA West Division, Roster is open.

The Riptides have been extremely successful:
For the 2013 season, the Riptides were 17 and 6 and finished third overall in the Stan Musial AA Wood division. Key aquisitions this season paid off for the Riptides, setting the table for years to come.
 
For the 2012 season, the Riptides went to the Stan Musial Wood 2 Division finals, ending up in second place overall with final season record of 20-6. The Riptides saw mulitple record setting seasons from various players, including most wins, strike outs for a season as well as highest batting average, OBP and Slugging percentage for a Riptide at the plate


For the 2011 season, the Riptides had an overall record of 15-13-1, placing 4th overall in the U18 Connie Mack league. In addition, the Riptides finished second in the Glen Cove Memorial Day Weekend Tournament. Finally, we had 5 new Oceanside Riptide records set from this class of 2011 !!!

For the 2010 season, the Riptides finished 4th overall in the 22 team Connie Mack Division, posting a 16 win season and earning a bid to the all important Metro. For the Labor Day Tournament at Baseball Heaven, The Riptides went to the finals finishing second overall. We also showed extremely well in the two other tournaments we entered, making it to the playoff rounds of both venues.

For the 2009 season, the Riptides fielded three quality teams in the 15,16 and 18 year-old divisions.

Recap 2009 Season:

Our 17/18 Connie Mack team had a regular season winning percentage of 722. They also received a bid in the prestigious AAA BC Metro tournament reaching the semi-finals against the Long Island Titans.

Our 15/16 Mantle team made it to the semi finals of the Mantle Division of Connie Mack. They also went to the semi finals of the Memorial Day tournament at Baseball Heaven.

Our 15's were finalists in Baseball Heaven's Memorial Day tournament.

To recap our successful 2008 season:

17/18 Year olds: Won 9 0f 10 last regular season games and reached the Long Island Connie Mack semi finals in a hard fought 3 game series against the champs NS Vikings. The team also participated in two tournaments at Baseball Heaven.

15 Year Olds: Finished in second place of the National Junior's "A" division with a winning percentage of .652! The team participated in the Memorial Day Baseball Heaven Tournament and the July 4th ECTB Independence Day Blast.

14 Year Olds: Long Island Connie Mack League - Sandy Koufax Finalists! Had a regular season winning percentage of .684 and were semi-finalists of the ECTB Independence Blast in Pennsylvania; facing some of the toughest teams on the East Coast. The team also particpated in the Memorial Day Basball Heaven Tournament.

13 Year Olds: National Junior "A" Division Finalists. Regular season Champions with a winning percentage of .773! The team reached the semi-final round of the ECTB Independence Blast in Pennsylvania; facing some of the toughest teams on the East Coast. The team also particpated in Memorial Day Basball Heaven Tournament.

In 2007 our 13 year-old team were National Junior Long Island Champions!

In 2006 our teams dominated the Long Island Connie Mack league with our Koufax team winning the prestigious AAABC Metro defeating the Brooklyn Bonnies earning a spot in the North Atlantic Regional. During the season, two no hitters were pitched by Nick Martinez and Danny Frisch!

In 2005 our three teams combined for a Connie Mack League league record of 50-13! In 2005 our Sandy Koufax team (13/14) were World Series Champions of the Long Island Connie Mack League (21-1). The had a great season losing only one Connie Mack league game, and received the prestigious Metro Bid. Congratulations to the coaches and players!! Our Mack Team (17/18) also had a great season, finishing in second place with a 16-3 league record. That team also recorded two no-hitters during the season by Matthew Simpson and Peter Kirby.

In 2003, our Mickey Mantle team (15/16) were finalists in the prestigious North Atlantic AABC Regionals. They lost to the state champs from Virginia - the Barnstormers in the Championship game and no other team in Long Island Connie Mack history had ever gone this far in the North Atlantic Regional. They were one victory shy from playing in the World Series in Texas. This team was also Triple Crown New York State Champs and received a National Bid to St. Augustine, Florida.

In 2002 the 15/16 year-old team was very successful finishing 16-7 and finished second overall in their respective division. They received a NY Metro bid and were finalists in the East Meadow tournament.

In 2002, our Sandy Koufax team (13/14) finished first overall losing only one game the entire regular season, were World Series finalists and were champions of the East Meadow tournament. They were also 2001 Connie Mack Champions! They were granted the #1 bid to the tough Metro 1 tournament in Brooklyn playing against the top teams from NYC. They were finalists in that tournament!

Last but not least, in 2001, our Sandy Koufax team (13/14) were LI Connie Mack World Series Champs!

We have particpated in out of state tournaments in West Virginia, Ohio, Pennyslvania, Connecticut and Delaware. We offer competitive baseball and excellent coaching. We strive to teach baseball the "correct way" and also allow our players to enjoy baseball and have a positive experience while playing.

We will be entering two tournaments - one to be held out of state and another one in the Long Island area. We also expect our teams to receive a prestigious bid to a regional tournament to be held sometime in July. Only the top qualifying Connie Mack teams will receive this bid.

Riptide Baseball is for serious and competitive players.


Let the success continue!!!!!!!!!!!!!!!!!!!!!!


 

---

---
2010 U17 Riptides at Baseball Heaven
---
2007 NJBL Long Island Champs!
KeySpan Park, August 2007
Bottom Row: John Ramahlo, Bobby LaRocco, Charlie Danca, Adam Weber
2nd Row: Steven Stomber, Eddie Lally, Lawrence Maurello Jimmy Keane, Robert Colucci
Top Row: Manager John Maurello, Brian Ellis, Russ Taylor, Hector Quintin, Zach Droblas, Coach Jim Taylor & Coach Matt Weber


---

---
2006 AABC Metro Champions!
Parade Grounds, Brooklyn, NY July 16, 2006
Standing left to right: Coach Mike Kirby, Patrick Massimillo, Joe Gallub,
Joey Wetherell, Danny Frisch, Max Almonte, Nick Martinez, Mike Connel,
Scott Davis, C. J. Palette, Coach Neil Kirby
Kneeling left to right: Brian Senior, Justin D'Angelo, Joe Totino,
Jordan Gillman, Mike Brennan, Herman Hernandez
not pictured: Coach Peter Kirby
---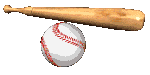 ---

---
2005 LONG ISLAND CONNIE MACK WORLD SERIES CHAMPS Pictured @ Oceanside High School
---
2004 Koufax Team
Oceanside High School
Sean Fonte, Robbie Cahill, Johnny Mauro, Denis O'Leary, Harris Schoenfeld, Mike Colucci, Shane Wynn, Mike Giuliani, Steve Polidoro, Sal LaMonica, Matt Wetherell, Eric Bornstein Manager, Nick Conte

---
2003 Riptides Mantle Team
AABC Northeast Regional Finalists!!!!
---
Cavallino #9
---
Artino #27
---
Curti #22
---
Cohen #12
---
Dickie #16
---
Droblas #5
---
Colucci #24
---


Our special thanks to Collision Specialists of Inwood for the professional painting of our batting helmets. If your car needs body work call (516) 239-2343
__________________________________________________________________
Beaver Bats Simply the Very Best !!!!
www.beaverbatcompany.com

The Beaver Bat Company
3422 Hampton Road
Oceanside, NY 11572
Phone: (516) 442-1123


---

Visit our Guestbook (click on Guestbook on top of page) and leave us a message!
---