Email us at Info@VictoryFastpitch.com for more information
Thank you to the many businesses that have sponsored our organization
Read the home page and the 2007-2014 Results pages for a recap of our past successes
UPDATED 2017 TRYOUTS INFORMATION
August 13, 2017 – 09:00 AM
  *UPDATED  ON*
*AUGUST 7, 2017*
12  &  UNDER  FALL  TRYOUTS
SUNDAY AUGUST 13, 2017
TEAM  TRYOUTS  9:00  TO 11:00
Santa Rosa High School
14 & UNDER FALL TRYOUTS 
SUNDAY AUGUST 13, 2017
TEAM TRYOUTS  11:00 TO 1:00
Registration 30 minutes before tryouts begin.
~<*>~~<*>~~<*>~~<*>~~<*>~~<*>~~<*>~~<*>~
---
Congratulations Graduating Senior Players
TO ALL OF THE
   2017 GRADUATING  
VICTORY SOFTBALL PLAYERS!!
IT HAS BEEN FUN
WATCHING SOME OF YOU PLAY
SINCE YOU WERE 10 YEARS OLD
GOOD LUCK IN YOUR
COLLEGE SOFTBALL PLAYING YEARS
& CONTINUED SUCCESS IN
WHAT EVER ROAD YOU GO DOWN.
---
Congratulations to both the 12U and 14U teams for withstanding some pretty Hot Conditions this weekend . You never gave up and battled to the very end to win it all. Great Weekend for Everyone!!
---
---

(click here for document)
ABOUT US
Victory Fastpitch of Santa Rosa is a competitive travel softball organization that enables girls with a passion for softball to improve their softball skills through the spring and summer months. Players are trained by a coaching staff that has many years of experience at all levels of play. Our "B" level program draws players from the top recreational league in the county (Santa Rosa Girls Softball League). Our 16U team draws players from up to 5 local high schools.
Our teams typically practice two to three times a week throughout the summer and play in five to seven weekend tournaments. For more information, read the tryout flyer by clicking on the link on this page or email us at Info@VictoryFastpitch.com. Click the link to the left to view our organizational charter.
---
---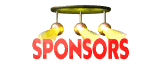 (click here for form)
SPONSOR INFORMATION AND FORM

Click the link to the left to access a sponsor form for the 2011 season. The form contains detailed information regarding our non-profit organization and our costs. Thank you for your support!
---
---

(click here for document)
ORGANIZATIONAL CHARTER

Click the link to the left to access our organizational charter.
---