Newville Cardinals rejoining the WSTBL for 2019 season
Official 2019 start date is May 18, last day for games July 25
Playoffs scheduled to begin on July 27
Welcome to the home of the
West Shore Twilight Baseball League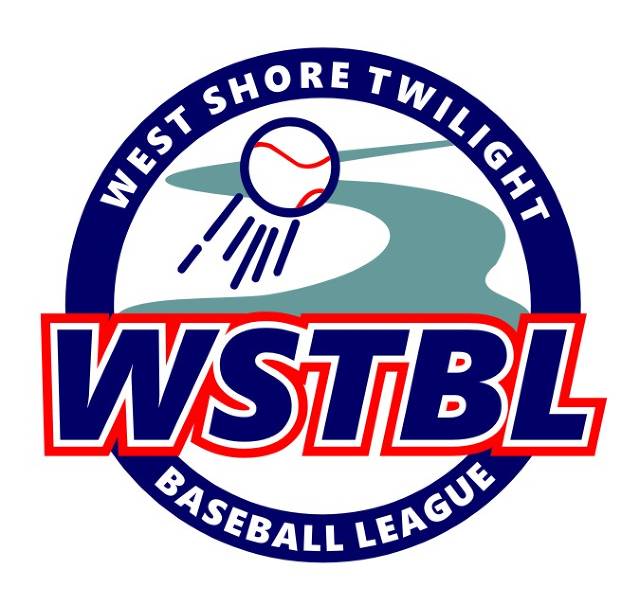 ---
Passing of Buck Sawyer
Lee "Buck" Sawyer passed away on Tuesday February 5.  Buck was 67 years old and played in the West Shore Twilight League until he was at least 50 years old, playing for Enola and Mechanicsburg.  There is a viewing for Buck on Tuesday February 12 from 6-8pm at Musselman Funeral Home in Lemoyne and again Wednesday February 13 from 10-11am.  Funeral service will begin at 11am on Wednesday.
---
WSTBL Notes 
Minutes from the September 22, 2018 and January 26, 2019 meetings are posted.  Please go to the Pages drop down list at the top and click on "WSTBL Minutes" to review.
The minutes from the March 9, 2019 meeting will be posted soon.  In that meeting, the By-Laws were updated and approved and the league schedule was created.  All team schedules are posted.  Go to Schedules on the top menu bar.  The By-Laws are posted under the Pages section on the top menu bar.
Next league meeting: Saturday, April 27 @ 11:00 am at the Mechanicsburg Club.  All rosters and contracts will be approved. 
---
Mechanicsburg Team Website
FYI - The Mechanicsburg team website is currently being update and is live.  For those who were visiting the WSTBL website last year to get their team information can now go to Mechanicsburg's website to get their team information.  Click this link to go to their website Mechanicsburg Cardinals
---
New Cumberland Back-to-Back Regular Season and Playoff Champions
2018 Regular Season and Playoff Champions....New Cumberland Tigers.  New Cumberland has won back-to-back championships and has won three of the last four years.  Congratulations!
---
WSTBL Hall of Fame established
On September 27, 2015 the WSTBL established a Hall of Fame to include past or present players, coaches, league officials, etc. Current members of the National Semi-Pro Hall of Fame who were or are still participants in the WSTBL were immediately inducted as Hall of Famers in the new WSTBL Hall of Fame. Going forward, the WSTBL Hall of Fame committee will present nominee names and justification for league consideration / vote at each annual September meeting to place new members into this institution. Please click on "WSTBL Hall of Fame" and/or "National Semi-Pro Baseball" on the left hand drop down list to view respective members.
---
2018 WSTBL Team Transactions
Click on the "WSTBL Transactions" button on the left hand menu to keep up to date on all player releases and/or signings by respective team(s)
---
All Time leader
Mechanicsburg Cardinal leader Bill Rickenbach, with a 22 win 2017 season, has raised his career total National Semi-Pro Baseball Hall of Fame leading win record to 2,726 and counting. "Pops" became the all time leader in wins in semi-pro baseball in 2014 when he surpassed Howie Minas of the Midlothian, Illinois White Sox.