Two teams join WSTBL in 2018, Carlisle Chargers and Cumberland Valley Eagles
Official 2018 start date is May 12, first league game scheduled for May 15
Playoffs scheduled to begin on July 28
Welcome to the home of the
West Shore Twilight Baseball League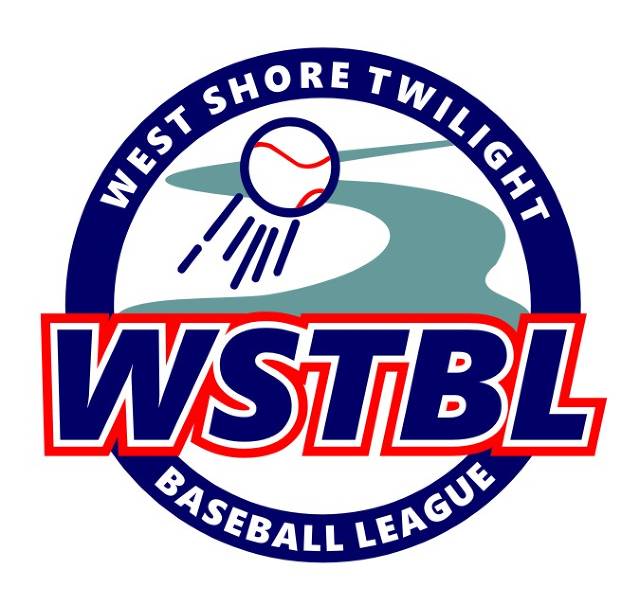 ---
WSTBL STANDINGS
July 19, 2018 – 10:30 PM
| | | | | | | |
| --- | --- | --- | --- | --- | --- | --- |
|   | W | L | GB | Pct | RS | RA |
|   New Cumberland Tigers | 24 | 6 | - | .800 | 200 | 80 |
|   Mechanicsburg Cardinals | 21 | 6 | 1.5 | .778 | 157 | 74 |
|   Hagerstown Braves | 17 | 8 | 4.5 | .680 | 186 | 76 |
|   Enola Express | 18 | 11 | 5.5 | .621 | 136 | 126 |
|   Cumberland Valley Eagles | 13 | 16 | 10.5 | .448 | 105 | 121 |
|   Dillsburg Wolfpack | 9 | 15 | 12 | .375 | 66 | 114 |
|   Shippensburg Stars | 4 | 22 | 18 | .154 | 67 | 190 |
|   Carlisle Chargers | 2 | 24 | 20 | .077 | 59 | 195 |
---
WSTBL Hall of Fame established
On September 27, 2015 the WSTBL established a Hall of Fame to include past or present players, coaches, league officials, etc. Current members of the National Semi-Pro Hall of Fame who were or are still participants in the WSTBL were immediately inducted as Hall of Famers in the new WSTBL Hall of Fame. Going forward, the WSTBL Hall of Fame committee will present nominee names and justification for league consideration / vote at each annual September meeting to place new members into this institution. Please click on "WSTBL Hall of Fame" and/or "National Semi-Pro Baseball" on the left hand drop down list to view respective members.
---
2018 WSTBL Team Transactions
Click on the "WSTBL Transactions" button on the left hand menu to keep up to date on all player releases and/or signings by respective team(s)
---
All Time leader
Mechanicsburg Cardinal leader Bill Rickenbach, with a 22 win 2017 season, has raised his career total National Semi-Pro Baseball Hall of Fame leading win record to 2,726 and counting. "Pops" became the all time leader in wins in semi-pro baseball in 2014 when he surpassed Howie Minas of the Midlothian, Illinois White Sox.