For rain out information call 577-3496 (press 2 for ball field conditions)
Send pictures in JPEG format to WMJL2007@yahoo.com
---
---
---
---
****************************************************************************************************************************************************

Registration Forms can be found in the Handout section on the left
 ****************************************************************************************************************************************************
---
The snack bar is the main fundraiser for the league and we need the help of parent volunteers to keep the snack bar operating.
Each team will be assigned 3 to 4 snack bar shifts. The team coordinator will advise you of your teams dates and times.
Snack bar duty is required for each registered player in the league. Once your service has been completed you will receive your $100 snack bar deposit. If you do not work, your check will be cashed.
Any Questions? Please Contact:
Diana Ponce
Snack Bar Coordinator
510-220-2915
Thank you for your support!
---
KEEP OUR PARK CLEAN!
Please h
elp us keep our park clean! We would like to ask 

everyone

to please pick up the trash after every game. Help us cut down on the amount of trash left on and under the bleachers, in the dugouts, on the playgrounds and the fenceline. Keeping our park clean makes it more enjoyable for everyone that comes to the park and it helps us keep our relationship with the city strong!
---
WANTED - SCOREKEEPERS!!!
Did you know that
Washington Manor Baseball League is a non-profit organization which promotes organized baseball for the community's youth to develop baseball skills? This organization teaches children of our community to play organized sports as well as promotes, encourages and teaches sportsmanship. There are approximately 400 kids in our program annually and 
is completely run by volunteers!
If you are interested and can volunteer your time, please talk to one of the volunteers when you register your player or contact a volunteer by clicking onto the contacts button on the left side of this page.


Thank you for your support in our baseball program!
---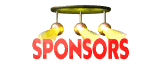 Thank you for your sponsorship of WMJL