Parking up top is for Coaches and The Disabled Only!!
We are always looking for volunteers in the snack shop.
We encourage parent involvement.
Our monthly meetings are open for everyone to attend.
We hope to see you at our next meeting.
Welcome to the Home of
West Seneca Little Loop Football
Equipment pick up dates and times!!!
PEE-WEE pick up Monday July 15th from 6-8pm at our field
Freshman pick up Tuesday July 16th from 6-8pm 
J.V. and Varsity  pick up Wednesday July 17th from 6-8pm 
---
West Seneca goes to one side
With the decline in Registration the past few years WSLLF has decided to go to one side this season. 
---
OPEN REGISTRATION
Open Registration:
Thursday April 11th 6-8pm @ WS Senior Citizens Center 
Thursday April 18th 6-8pm @ WS little loop Snackstand 
---
DESIGNATED SMOKING AREAS!!!!!!
We offer 2 designated smoking areas at our field. If you are a smoker, the areas are at the bottom of the hill or behind the snackstand. Also there is No Drinking alcoholic beverages on the grounds!!! Thank You!!!!
---
NO PARKING ON THE HILL!!!!
☆•☆•☆•☆• Parking on top of the hill is reserved for vehicles with a valid handicapped sticker, members of the Board, Head Coaches and their Assistants ONLY! • The safety of the children is the top priority, so for that reason, spouses, friends and family members are not entitled to preferred parking. Parking will be monitered and enforced. When necessary, a board member can review the guidelines to ensure all rules are followed and respected.•☆•☆•☆•☆
---
PARKING ON HILL IS FOR COACHES AND HANDICAPPED ONLY!!!!!
IF YOU ARE NOT A COACH OR HAVE A HANDICAPPED TAG YOU WILL NEED TO PARK IN THE SENIOR CITIZENS PARKING LOT OR OVER AT EAST SR.
---
WSLLF
West Seneca Little Loop Football
is a youth Football and cheerleading organization that has taught the values of TEAMWORK, SPORTSMANSHIP, and FAIRPLAY to children between the ages of 5 and 14 since 1960. West Seneca is a suburb of Buffalo New York. We promote physical, mental, and moral development by providing a program that teaches our children the proper techniques to safely excel at Football and cheerleading. We want to prepare the boys and girls (our most precious resource) for life as well as for high school sports. We never stress the final score of the game. Rather we emphasize FUN, TEAMWORK, and most importantly GOOD SPORTSMANSHIP. We instruct our young men and women to always respect their opponent, their teammates, their coaches, and the great game of Football. Lifelong memories will be taken away from youth football when everyone chips in to make the experience unforgettable for our children. Remember FUN is always the most important thing to have while playing, cheerleading, or being a supportive parent in this great game.
WE ENCOURAGE EVERYONE WHO VISITS OUR WEB SITE TO BUMP AROUND, HAVE SOME FUN, AND TO E-MAIL US WITH YOUR THOUGHTS.
---
WSLLF Teams
               Boston Patriots                           Carnegie - Scranton Cougars                        Lackawanna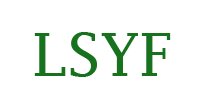 Lake Shore Eagles               Gowanda Panthers                         North Cheektowaga       

                South Buffalo                             West Seneca East                                     West Seneca West                                          
Venue Status
Boston
Carnegie-Scranton
Gowanda
Lackawanna
Lakeshore
NCAAA
South Buffalo
West Seneca
Signup for Alerts
Get important messages from West Seneca Little Loop Football by Text & Email