Contact Information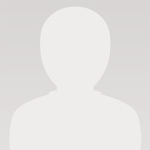 Rob Crandall Jr
FLASH Trainer
313-820-8242
Robert J. Crandall Jr. is a new member of MWA Basketball. Crandall will be running small group training sessions for boys and girls of all ages. Also, Crandall will be meeting with basketball players for individual lessons as well as working with teams. Crandall will be the head vertimax trainer as well as offer team workouts. The program is set up for those players who strive to get better.

Objective: To improve the skills, fundamentals, and concepts of the game of basketball to all players at any level. Crandall's final goal is creating a positive attitude, work ethic, and self-discipline within each individual player.

Crandall graduated from Grand Valley State University in 2005 with a B.S. in Movement Science. He enjoys being a part of the practice scene preparing players to perform at the best level possible.

Crandall has been a part of many collegiate and high school programs within the past 7 years. Also, he has spent time working with young players in the middle schools and through AAU programs. Crandall looks forward to improving players' games and lives. His final goal is to make a difference and be a positive role model.