Contact Information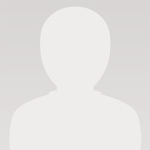 Kayla Wolmack
Coaching Director
313-600-6804
Kayla earned a Bachelor of Science (B.S.), Exercise Science from Saginaw Valley State University with a Minor in Coaching, December, 2014. Kayla played 4 years of collegiate Basketball for SVSU Cardinals Women's Basketball team and was recognized in her final seasons, as she was selected to the All-GLIAC Second Team. Womack was second on the team in scoring, averaging a career-best 15.6 ppg. She recorded a 47.2% field goal percentage and averaged just under four rebounds per game. Kayla finished just shy of 1000 career points in her four years in a SVSU uniform.

Prior to SVSU . . . Kayla prepped at Grosse Pointe North High School where she was a 4 year varsity player . . . she was a member of the 2008 Class "A" State Champion team and a member of four district championship teams and three regional championships. Kayla was named to the All-Conference First Team, RED Division Honorable Mention, as well as the All-East First Team.
While doing her internship at the Bay City YMCA, Kayla coached a 5th grade boys' basketball team. Kayla participated as camp counselor at the outdoor Wolverine girls' basketball camp for two summers and was a camp counselor for Greg Kelsey basketball camps.

Kayla played AAU with the Shock 11U through 14U team. She was a member of the 16U Pistons and has played with MGBR and Michigan Blazers.
Kayla is currently pursuing her Master's degree, Sports Administration at Wayne State University and expects to graduate in the fall of 2016. After graduation she aspires to work with one of Metro Detroit's professional teams.