50,764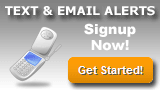 The banquet will be December 7th at 7pm in the AHS Commons. We will not be serving a dinner this year however dessert and coffee will be provided.
We are excited to honor all of the Eagle football players.
Thursday November 16th
Auction meeting and General meeting @ 6:00pm Hubbs

All adults welcome!
---
Check it out..2017 JV PICTURES are available to view! Just click on photo album on the sidebar and choose the folder JV folder! 
PLEASE ALWAYS CHECK WESCO FOR THE MOST CURRENT AND UP TO DATE SCHEDULES
2017-18 Varsity Football Schedule
*******varsity Game this week against Squaliqum is THURSDAY @ 7pm**********
 
Date
Opponent
Time
Place
 
Fri, Sep 1
Redmond
7:00 PM
Away
RdmndHS
Fri, Sep 8
Lake Stevens
7:00 PM
Home
ArlHS
 *
Fri, Sep 15
Marysville-Getchell
7:00 PM
Home
ArlHS
 *
Fri, Sep 22
Ferndale
7:00 PM
Away
FHS
Fri, Sep 29
Graham Kapowsin
7:00 PM
Home
ArlHS
 *
Fri, Oct 6
Marysville-Pilchuck
7:00 PM
Home
ArlHS
 *
Fri, Oct 13
Stanwood
7:00 PM
Away
StanHS
 *
Fri, Oct 20
Oak Harbor
7:00 PM
Home
ArlHS
 *
Fri, Oct 27
Squalicum
8:00 PM
Away
Civic
Tue, Oct 31
Possible North 4 v South 4 playoff
 
 
 
7:00 PM
 
 
 
Fri, Nov 3
Week 10 Crossover Games
 
 
 
7:00 PM
 
Fall Clearance