WELCOME TO THE HAWKS NEST!!!!!!!
************************PAL HAWKS***************************
********************ANNAPOLIS, MARYLAND*********************
PAL takes credit cards at the snack shack hut for registration, equipment, snacks and all your purchases 
---
Interested In Becoming A PAL Hawks Sponsor?
Please contact PAL if you or your business would like to sponsor the oldest active youth sports organization in Annapolis.
$75 level gets your business listed on our website
$150 level gets your business listed on our website, as well as on our Facebook page and your business will be announced at half time during all home games.

$300 level gets your business listed on our website, as well as on Facebook page, your business will be announced at half time during all home games, and a sign/banner at our home field- Lyons Field at PAL Park.

---
2017 AAYFA Age Cut-Offs
 Age Range

70lb. (T2T 80lb)

 
Must turn 6 by 12/31/17, can not turn 8 before 12/31


80lb. (T2T 90lb)

 

 can not turn 9 before 9/1

90lb. (T2T 100lb)

 
 

can not turn 10 before 9/1




100lb. (T2T 110lb)

 

 can not turn 11 before 9/1




11 U

 
 

can not turn 12 before 9/1




12 U

 
 

can not turn 13 before 9/1




13 U-Varsity 

 
 

can be 14, No 9th graders, No 15year year old's



T2T= Tackle to Tackle interior Line
County rules: http://www.aacounty.org/departments/recreation-parks/recreation/sports/football/
---
Anne Arundel County Fields Weather Cancellation Link
---
Hawk merchandise @ Annapolis shirt company
Window decals/Sweat pants/tops/shirts/shorts.  See Facebook page or hawk clothing for ordering
---
Volunteers needed- All Families Please Read!

Volunteers Needed For Each and Every Home Game

- Chain Crew- 3 Responsible Volunteers ages 16 and above per game to man the 10 yard markers and the down marker.

- Concessions Volunteers- Each team needs to have 2 or 3 volunteers take an hour or two each weekend and work the concessions. We need people inside the building and hamburger and hot dog grillers. No one will have to work during their child's game.

- Game Announcers- We need 2 volunteers per game- a spotter to help the game Announcer and a Game Announcer with enthusiasm and an ability to pronounce names correctly.

- Sign makers- Volunteers to make signs to be put up at PAL Park for home games.

- Field preparation and field breakdown- Before the first home game on any given day or evening; we need 2 volunteers to help line the field and put the yard markers out and put the pads on the goal posts. Volunteers need to arrive at least 1 hour and 15 minutes before the first kickoff.
After the final game of the day or evening, we will need 2 additional volunteers to return the yard markers and the pads to the storage room.

- Trash Cans- 2 or 3 volunteers needed. We need to keep the inside of the park looking good. That means making sure loose trash is picked up and put in a can. Also removing the full trash bags from the cans and putting them over by the large storage room. Putting new trash bags and then taping them to the cans.

- Optional for each team- Volunteers who have camcorders ( and possibly editing skills) to record the game for coaches and players to review and to possibly provide a season highlight (if someone is motivated to take on this project.)

Please let your head coach know what position you would like to volunteer for. We cannot put together home weekend games without parent and family volunteers in these important positions. You will meet new friends, have fun and have a sense of pride knowing you are giving back to your community.

PLEASE VOLUNTEER!
Email, palcommissioner@gmail.com
---
FIELD DIRECTIONS
---
Directions to PAL Fields
Directions to PAL (Peninsula Park)
Take Rt. 50 to exit 22 onto Aris T. Allen Boulevard Rt. 665. Continue on Rt.665 until it ends and becomes Forest Drive. Continue straight on Forest Drive for about 2.5 miles until it ends and becomes Bay Ridge Road. Continue straight on Bay Ridge Road for approximatley 1/2 mile. The park is on the right side of Bay Ridge Road just past Bru-Mar Gardens. Additional visitor parking available approximately 1/4 mile past PAL Park on the right side. There is a path that leads to the visitor's sideline of the football field
Additional parking located at Hillsmere Elementary located on Arundel On The Bay Rd. directly across from PAL Park.
---
Mission Statement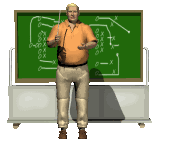 Welcome to the Peninsula Athletic League(PAL) website – home of the PAL Hawks. PAL is a non-profit organization that was founded in 1975 to offer children in the Greater Annapolis Area the opportunity to participate in youth sports. Currently we offer football,
baseball/girls softball
and cheerleading.
Our mission is to organize and develop highly competitive PAL Hawks Youth Football teams comprised of players from the Greater Annapolis area and its surrounding communities. We expect to provide our players with dedicated experienced coaching that will not only teach the physical aspects of football, but also a deeper understanding of how to play the game while maintaining high standards of excellence promoting good sportsmanship, teamwork, and respect for the individual.
The goal of the PAL Hawks Football Program is for every player to get the most out of his football experience by having fun, developing sound skills and working within a team-oriented culture that fosters a winning attitude. We expect to teach them the fundamentals of football, while helping them constantly challenge themselves to achieve, improve, progress and learn. Each person that joins the PAL Hawks accepts the commitment to become the best that they can possibly be.
We look forward to a great season and we encourage all parents to be as involved as possible to help make this a positive experience for your child. PAL parents should set the standard for good sportsmanship and encouragement at all times. We expect the kids to play hard at all times, to work together and to have FUN playing football!