Sign up for the CAYL Parent Email List for the latest info!
Please check the bottom of the page for Concession Schedule
'Like' CAYL on facebook https://www.facebook.com/Central-Austin-Youth-League-1627599987488635/
Opening Day 03/10/2018
Opening Ceremonies
March 10, 2018
Check our Facebook for updates.
Click the link below to view our Facebook page
CAYL is now open for Spring 
Here are the following Dates 
 1/10 1/13 1/17 1/20 1/24 1/27
Registration will take place in the concession stand. Fee is $60. 
Please bring a copy of your child's birth certificate. 
Wednesdays we will be here from 6-7:30 pm and Saturdays from 10-12pm. 
---
Dogs on Leashes @ CAYL
CAYL Parents & Coaches,

If you will have dogs at the CAYL Fields, please make sure that they are always kept on a leash and supervised by an adult at all times. Also, please ensure that the dogs stay off of the ball fields, as this is where all of our children play baseball or softball and often times simply sit an play in the dirt.

Thanks in advance,

CAYL Board


---
---
2018 Sponsors Needed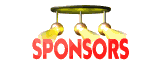 Central Austin Youth League is a non-profit, volunteer organization that relies on registration fees, fundraisers and sponsors to fund our community's organization. A sponsorship is a great way to advertise your business and ensure all the children of our community have a place to play baseball/softball.
For more information contact :
April Arenas
---
---
Sign up for NEW PARENT EMAIL LIST

Get the latest up-to-date information about events, schedules, rainouts, and the league. To sign up, simply click on the "Join Our E-Mail List" link under the Email Mailbox.
---
---
Rainout Information - Will be updated after 2PM


Please check the web for updates and cancellations. 


---