Thank you for supporting Claremont Fastpitch!
There's Nothing Soft About It!
January 13, 2018 - 2018 FIELD IMPROVEMENT DAY
January 20, 2018 - 2018 SPRING ASSESSMENTS
February 24, 2018 - OPENING DAY
2018 SPRING ASSESSMENTS
Saturday, January 20, 2018
La Puerta Sports Park
2430 North Indian Hill Blvd., Claremont
(Forbes Gate Will Be Open)
8:00-8:45am

:  8U Check-in and Uniform Sizing

8:45-9:45am

:  10U Check-in and Uniform Sizing

9:45-10:15am

: *12U Manager Meet & Greet,  Uniform Sizing

10:15-11:00am

: *6U Uniform Sizing

11:00am

:  6U Manager Meet & Greet

We will go over everything you need for the upcoming season
9:00-10:00am

: 8U Assessments

10:00-11:00am

: 10U Assessments 

12:00-2:00pm

:  Skills Camp

(For all CFP Players that attended the Pre-New Years Softball Camp)

*6U & 12U are not required to participate in the skills evaluations.
***SNACK BAR WILL BE OPEN!***
*What will you need?  All players assessing will need a helmet w/ faceguard, glove and cleats.  We will provide a bat if your player does not have one. 
*All Registration must be finalized prior to assessments:  If you have not done so already, please bring any unpaid fees, Birth Certificate and Insurance Card.   
"Pass It Down & Pay It Forward"
Have old Softball Gear that is just sitting there collecting dust?  Pass it down and pay it forward to a new and upcoming softball player!  We will have a table set up where you can donate used or new shoes, helmets, bats, bags, gloves,  etc. (All gear must be in good, usable condition)
New to the game, 6U?  Come by our table and see if anything fits!  If it does, its yours!   
---
DON'T MISS THESE DATES!
SATURDAY 01/13: CFP FIELD WORK DAY 
La Puerta Fields @ 8AM
SATURDAY 01/20: ASSESSMENTS
La Puerta Fields @ 8AM
SATURDAY 02/24: OPENING DAY
La Puerta Fields @ TBD
SUNDAY 03/04: LAST NAME BREWERY FUNDRAISER
---
Attention Volunteers

All prospective Managers, Coaches & Team Moms must be Live Scanned and have an ASA Background Check completed in order to volunteer with Claremont Fastpitch.  See "Coaches Corner" for more information.
---
---
Next Board Meeting
 Check our monthly calendar
---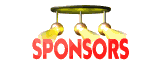 Interested In Being A Sponsor For Claremont Fastpitch?



Contact Bobby Antillon at:

bobbyantillon@aol.com


 for details.

---
---
Claremont Fastpitch
P.O. Box 1435
Claremont, CA 91711

---