DECATUR YOUTH FOOTBALL
DECATUR YOUTH FOOTBALL
DECATUR YOUTH FOOTBALL
All,
If you are interested in joining the Jr. Hawks program, the deadline is Friday 12/1/17; however, if you would like to register and participate on Monday 12/4/17, you must fill out the attached form and bring it with you along with payment to school on Monday.  You will need to have the form completed, along with payment to board the bus over to the high school.  Please see the attached flyer for more information.
  Thanks and Go Hawks!
Brad RoseDirector of Health and Wellness 
M.S.D. of Decatur Township 
5275 Kentucky Ave. Indianapolis, IN 46221
---
In an effort to improve communication during the upcoming 2017 youth football season we are attempting to clean up the e-mail distribution list.

if you are not receiving messages, we ask that you click "Join Our Email List" located on the left side of our website and select the appropriate distribution list.
---
NO PETS OR SMOKING ON SCHOOL GROUNDS

THERE IS TO BE NO PETS ON SCHOOL GROUNDS OR SMOKING ON SCHOOL GROUNDS. WE HAVE BEEN ASKED BY THE SCHOOL TO ENFORCE THIS RULE. THANK YOU FOR HELPING OUT WITH THIS.
---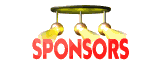 317-797-6986
---
Ink Therapy Tattoo & Piercing 
152 N Perry Rd
Plainfield Indiana
(317) 268-6869