2018
Who's in da house!!
Who's in da house!!
Falcons in the HOUSE!!!!!!
GO FALCONS!!! EC.... U.... KNOW!!!!
EL CAJON FALCONS YOUTH FOOTBALL & CHEER
El Cajon Youth Football and Cheer Association is a non-profit organization whose mission is to :
Set the standards in youth sports by providing youth with organized competition in a safe environment.
ECYFC believes we will build character in today`s youth by teaching respect, responsibility, fairness, and good sportsmanship.
Bring our youth closer together through common interest in sportsmanship and competition.
Introduce the players to the fundamentals of the game as well as teach sportsmanship, discipline, and honor for the game and each other.
Instill the values of education, by encouraging our participants to maintain satisfactory grades in school, and to emphasize the importance of keeping a proper relationship and balance between scholastic and athletic endeavors.
As we celebrate our 59th Anniversary of providing Youth Football and Cheer, we look forward to many more with the help of our many volunteers and sponsors.  All Board members and Coaches are strictly volunteers and do so for the love of the game and to help the hundreds of youths in our programs every year.  
---
2018 Spring Season Information
This Spring Season the El Cajon Falcons Youth Football & Cheer will be joining up with the AAU Spring Conference.  We are expecting HUGE competition, more teams and post season play.  Games will be held at Lincoln High School every Saturday.  Let's make this a spectacular spring season!
Sign Up Dates:
Wells Park 10am-12pm
Saturday February 10th 
Saturday February 24th
Cajon Valley Middle School 5:30pm-7:30pm
Wednesday March 7th
Wednesday March 14th
Wednesday April 4th
Wednesday April 11th **Final***
All Paperwork will need to be collected before your player can practice.
Paperwork Required at time of Sign-Up (No exceptions)
Payment
Original Birth Certificate 
Current Report Card (6th Grade and Older)
School ID (6th Grade and Older)
First day of Practice 
Wednesday March 7th
Practice 
Practices will be at El Cajon Valley Middle School 550 E. Park Ave, El Cajon, CA 92020 (Behind the Baseball Fields) from 5:30pm-7:30pm.
Practice Days are Wednesdays and Fridays Only!
Time: 5:30pm-7:30pm
Gear Issue Date:
Sunday March 11th
Game Schedule will be sent to your Head Coach as soon as it's available.
Game Scheduled Dates:
April- 21st 28th
May- 5th, 12th, 19th, 26th
June- 2nd (Playoffs)
June- 9th (Championship)
We will be only issuing Helmets, Shoulder Pads and Practice Jersey's.
Parents are responsible for providing the Black Integrated Game/Practice Pants to wear during practice and games. Please ensure that your players have their Mouth Pieces and Jock Strap/ Compression Shorts during Practice and Games.  The Athletic Cups are optional and not mandatory.
Reminder:  You must provide your own BLACK GAME PANTS.  
---
Congratulations 2018 Executive/ General Board
Executive Board
Rudy Robles Jr. **** President **** 

Tamia Gordon **** Vice President ***** 

Jessica Valencia **** Treasurer **** 
Jessica Harmon ****Secretary****
Juan Rodriguez **** Coaches Director **** 

Vanessa Robles **** Eligibility Director ****

Lisa Ivory ****Concessions Director****
General Board
Brenda Cesena **** Eligibility B ****

 Julie Rodriguez **** Eligibility C ****
Tonya DuBose ****Assistant Concession Director****
Sharyce Bailey **** Assistant Cheer Director **** 
Amy Jackson **** Scholars Director ****
Raul Villegas **** Field Director ****

Raul Villegas **** Equipment Director ****
Julie Rodriguez **** Ways and Means Director ****
Anastacio Ruiz **** Weigh Master ****
Eric (Ricco) Gonzalez **** Communications Director ****

Angie Ruiz **** Team Parent ****

Tonya DuBose **** Publicity Director ****
---
2018 Fall Season
Please see the 2018 Fall Season Tab on the TOP for information regarding the Fall Season.  Upcoming events will be posted on a regular basis.
---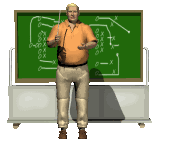 Interviews for the 2018 Spring and Fall Season will be scheduled soon.  If you are interested in Coaching this year, please fill out the Coaches Application on the home page.  Head Coaches will be selected and then they will select their staff.  You must be in good standings and will have to pass a background check.  More information to come.
---
2018 FALL DIVISION BREAK DOWN
BIRTHDAY CUT OFF DATES 7/31 (UNLIMITED WEIGHT)
7U- FLAG
8U- TM
9U- MM
10U- JR. PEE WEE
11U- PEE WEE
12U- JR. MIDGET
14U- MIDGET (13U & 14U COMBINED)
---

Congratulations 2017 El Cajon Falcons Little Scholars
14U
William Larson
12U
Kensai DuBose
Eliseo Arenas
Jacob Barnett
Dustin Godbold
We are very proud of your accomplishments on and off the field.  You should have received your personal invitation to the Sunday March 11th Little Scholars Banquet.  Looking forward to seeing you there. 
---
El Cajon Falcons
14u Q-Bowl Champions
Congratulations to Coach Neely, Staff and 14U team for the UNDEFEATED Season and Winning the 2015 14U Q-Bowl.  All that hard work and dedication has paid off.  You boys represented very well and we want to wish you luck in the Regionals.  With all that hard work, the Florida National Tournament is in your hands!      
---
Congratulations to the 2014 Back "2" Back Q-Bowl El Cajon 5th Grade Black Champions!
---
Congratulations to our 2013 Mitey Mite "Super" Q-Bowl Champions!!!
---
---
---
---
---
A PROUD MEMBER OF SAN DIEGO YOUTH FOOTBALL AND CHEER.
---