Elk Grove Babe Ruth--teaching love of the game since 1962
Online registration at no added cost
Spring 2018 registration is open for ages 13-16
Welcome to the home of Elk Grove Babe Ruth Baseball - Youth Baseball for 13-18 year olds
---
Last chance tryout Wednesday 2/21/18
February 14, 2018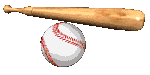 One Last Chance Tryout Wednesday February 21 Bartholomew Sports Park 6:30 pm 
Tryouts are brief hitting, running, fielding and throwing.  There are no cuts as tryouts are merely to allow coaches to rate players for selection in the draft. It is an essential element to maintaining parity between teams in the league. 
Your league age is your actual age on April 30, 2018.
Players must attend 1 of the tryouts in order to be drafted. If a player signs up and doesn't attend a tryout he will be assigned to a team.  Players should wear comfortable baseball clothing and bring their glove. 
---
Spring 2018 Registration for ages 13-16 is OPEN!!
Registration is open for the Spring 2018 season for ages 13-16. Fees are $195 for a full season (22 games) or $150 for supplemental players (11 games). 
Online registration is available on this website by clicking on the Online Forms menu item on the left side. 
Tryouts will be held on the first two Saturdays in February with the third Saturday as a rain make-up. There might also be a weeknight tryout near the latter part of February to get those who could not make the other two tryouts. Practices will start March 1 and the regular season will start about April 1. The season will end in early June, although there will also be a week of playoffs and then approximately three weeks for all star competitions following the playoffs for those voted to our various all-star teams. 
We play at six fields in Elk Grove, three on the west side and three on the east side. All teams will utilize all fields. There are generally two or three games per week. Managers/coaches can protect up to four players heading into the draft. There are some age restrictions for those protected players. We play a 22 game season, longer than just about all recreational leagues. Players can also sign up as a "supplemental", meaning they play a high school sport and will join their EGBR team after 11 games. These players come back to play as supplementals because they know the league is fun and they have an opportunity to be mentors to the newer players, returning the favor they received when they were new to the league. Many of the coaches have kids who have long graduated from our league, but the coaches remain because of their love for the game and the opportunity to teach young players. We strongly value parity, hard work, and ethics; our ultimate goal is to make it a fun and rewarding experience.
More coaches are needed -  Coaches meetings are scheduled as follows:  Saturday, January 27 at Round Table Pizza, 10054 Bruceville Rd., Elk Grove, at 11 am or Wednesday, January 31 at Raley's, 4900 Elk Grove Blvd (at Franklin Blvd) Elk Grove, at 6 pm in the meeting room (next to Pharmacy). Both meetings are the same content and will go about 1 1/2 hours. For more info, contact Joe Matlen at joemat29@gmail.com.
---
Bat Rules for 2018
Babe Ruth League, Inc., which is the parent organization for Elk Grove Babe Ruth Baseball, has mandated new bat rules beginning in 2018. All bats for our league must have either 1) a BBCOR .50 stamp or 2) a USA Bat stamp or 3) be a wood bat. All other bats are ineligible for use in the league.
BBCOR is the standard used for high school, and has been in place for several years. All BBCOR bats are called "drop threes" or the weight in ounces being three less than the length in inches. For example, 33 inch, 30 oz.
Drop threes may be too heavy for younger players in our league, so the USA bat standard would be more suitable for those players. You can find those bats in a wide variety of "drops" - -10, -8, -5, etc.  
This new standard is effective with the 2018 season and there are no old bats grandfathered in. All bats in our league must be 2 5/8" diameter.
---
Board Meeting

Next Board Meeting is February 20, 2018 7pm BSP Meeting Room. 

---
Volcanoes ride a late season eruption to league Championship
the Volcanoes won 11 games in a row to end the season, including a 2-1 thriller in the Championship over VF Partners Owlz .  Coaches Larry Stone, Mike Anderson and Brian Stone guided a squad of very determined student athletes to the Championship of the oldest continually operating youth sports league in Elk Grove.