WELCOME TO THE FORT LEE AMERICAN LITTLE LEAGUE
LAST CHANCE TO RECEIVE DISCOUNT:
Early Spring 2018 registration dates at the Fort Lee Community Center front room.

Registration fee only $90.00
Saturday December 9th   12pm - 3 pm
Wednesday December 13th 6pm - 9pm
If a player is new to the league you must bring following documentation:
Copy of birth certificate
2 recent Utility bills
lease or mortgage documents for Fort Lee residence
---
Congratulations to our 12u District team for winning the District tournament championship beating Palisades Park/Leonia 5-2. Our last District championship was back in 2011.
Congratulations to our 10u District team for a great Nebas and District tournament season.
Look forward to another good run next year. Congratulations to the coaches: Dan, Eddy, Scott and Adam.
---
Congratulations to the 2017 Fort Lee In Town Championships:
Major League: Fairway Tigers
Championship Game : Fairway Tigers 12 - Frank Patti Brewers 1
Coaches: George Nannas, Sash Katayama and Peter Nannas
Minor League: Pinot's Orioles
Pinot's Orioles 9 - PBA Braves 0
Coaches: Robert Millner, Scott Greenberg and Rick Morales
---
Congratulations to the 12u players and coaching staff, George, Sash and Peter, for winning the Nebas 12u 2017 Spring League.
---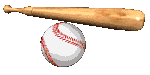 2017: HOME RUNS
4/8/17 Felix Herrera hit 1st home run of season vs Dodgers at National League Field
4/17/17 Josef Rosa hit 1st home run of season vs Dodgers at American League Field
4/18/17 Josef Rosa hit 2nd home run of season vs Cliffside Park-Mancini at American League Field
4/18/17 Ryan Irizarry hit 1st home run of season vs Cliffside Park-Mancini at American League Field
5/20/17 Josef Rosa hit 3rd home run of season vs Ridgefield at Ridgefield
6/10/17 Felix Herrera hit 2nd home run of season vs Dodgers at National League Field
6/11/17 Josef Rosa hit 4th home run of season v NV Jr Norsemen Nebas Championship at Closter
6/24/17 Felix Herrera hit 3rd home run of the season, a walk off grand slam vs Englewood Cliffs District tournament game at American League Field
6/25/17 Josef Rosa hit 5th home run of season, grand slam, v Little Ferry/So. Hackensack District tournament game at Little Ferry
7/5/17 Louis Nakajima hit 1st home run of the season v Little Ferry/S. Hackensack District tournament game at Teaneck Southern
7/6/17 Ethan Bogg hit 1st home run of the season v Teaneck Southern District tournament game at Fort Lee National
7/7/17 Dantez Aracena hit 1st home run of the season v Palisades Park/Leonia District tournament game at Fort Lee National
7/7/17 Felix Herrera hit 6th home run of the season v Palisades Park/Leonia District tournament game at Fort Lee National
7/10/17 Edward Payan hit 1st home run of the season v Palisade Park/Leonia District tournament game at Fort Lee National
7/16/17 Josef Rosa hit 6th home run of the season at the sectional tournament in Rutherford, NJ
Signup for Alerts
Get important messages from HOME OF THE 2017 12U YEAR OLD DISTRICT 6 CHAMPIONS by Text & Email