86,983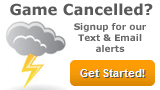 Thank you for choosing our competition!
We will see you on Sunday, February 11, 2018
Join us on SUNDAY, FEBRUARY 11, 2018 for the 41st GRC!
Greater Rochester Cheerleading and Dance Championships
Attention Seniors and Juniors!
Are you interested in GRC bringing back our Individuals for Seniors and Juniors?
Individuals who compete in an individual competition per NYSPHSAA:
Cannot wear their school uniform
Can be in their school colors, but must not wear anything that defines their school name
Let us know what you think! Email us at greaterrochestercheerleading@gmail.com
Who is Attending?
Avon Mod A, JV, Varsity
Bloomfield JV and Varsity
Gananda Varsity
Hornell Mod A and Varsity
Lyons Varsity
Mt. Morris Varsity
Newark Varsity
Spencerport Mod A, JV, Varsity
Victor Varsity
West Irondequoit Varsity
Come and Join Us! Visit our Registration Page!
Please note the new date! Sunday, February 11, 2018
We are working with the Blue Cross Arena to bring you a one of a kind competition in the Rochester area.
Assigned warm up times in the warm up area.
Dimmed house lights and attention on the mat for that "national" feel.
VIP area for parents to watch either in the stands or on the floor! (no video taping will be allowed on the floor)
Incredible vendors.
Lower team registration fee.
You do not want to miss being part of this experience. Visit our Registration Page to sign up!
The 40th Annual Event Results
Thank you to the teams who attended the 40th Annual event. Congratulations to the Elite 8, Scholarship Winners, Individual and Division Winners. We hope you all enjoyed your day as much as we enjoyed putting the event together. Join us for our 41st Annual Event on January 27, 2018. If you were unable to attend, we hope you will join us as next year for the premier cheerleading competition in Upstate NYS!
We will be sending out a Survey Monkey survey to coaches - past attendees and present attendees. Please take a moment to answer the 12 questions for us. We are truly interested in making this the best competition it can be and we want to hear from you, for better or worse! We love hearing from coaches and it helps inform us for the following year. Here is one email we received. We appreciate the feedback.
"I just wanted to send a quick email saying thank you for putting together such a great competition yesterday.  It is always one of our favorite competitions to attend in the winter time.  The parents love it because the seats are comfortable, there is plenty of room for all the spectators from our school to sit together, and no matter where they sit they have a great view of their kids' performance.  The girls love it because of the experience.  They get to watch so many amazingly talented teams from the area, shop from vendors, have concessions from places they don't see at other competitions (dip 'n' dots is always a favorite), have their picture taken, and get to watch a play back of their routine immediately after their performance.  Adding the shout outs was such a great idea for the competition this year.  It really made the girls feel excited and proud to perform hearing a message from their family and friends.  As a coach, I have always appreciated the large warm-up area where we can safely put up stunts before our performance, the fair and consistent judging, and helpful feedback from the commentary judge.  In addition, the competition runs in a timely and efficient manner, is so well organized, and all of the staff are so friendly and helpful.  I always leave feeling like every staff member worked hard to make the event a positive experience for the kids, their family, and the coaches.  We understand that a lot of planning and preparation goes into make such a large event successful.  Please pass along our sincere gratitude to all the individuals that helped make yesterday such a special day!"          ~Stephanie, Red Jacket

Click here for the GRC 2017 Results
Elite 8
Avon Varsity
Avon JV
Eastridge Varsity
Fairport Varsity
Fairport JV
Pittsford Varsity
Spencerport Varsity
Wayland Cohocton Varsity



GRC Memorial Scholarship
Alexis Hull, Spencerport
Sister Marlene McQueeney Memorial Scholarship


Emersen Pero, Gananda



Senior Individual Winners


Kylee Hayes, Spencerport
Rebecca Slack, Livonia


Junior Individual Winner


Casey Prystajko, Spencerport

LOOK at our New Registration Information ONLINE!
See our Registration Information page for how to register your team(s)!
Seniors! Register for our Scholarships!
Visit our Bulletin Board page to see results of the competition since 2000!
Take a look at the results for the last 15 years! Check our our Bulletin Board page!
Junior and Senior Individual Winners
Senior: Mary Welch, Avon
Junior: Ben Bernstein, HFL
Magic Moments Photography for Competition action shots
Be sure to visit Magic Moments Photography for your team photos and action shots from our official team and action photographers at Magic Moments Photography soon!
Sign Our Guestbook!
Look on the right hand side of this page under our logo and our web address, you will find our Guest Book. Click on it and leave us a message! We would love to hear from you!
Our Warm Up Area is National Federation Approved!
November 11, 2011
INDIANAPOLIS, IN (February 14, 2011) — The new high school spirit rules changes approved by the National Federation of State High School Associations (NFHS) Spirit Rules Committee at its January 8-10 meeting minimize the risk potential created by certain performance surfaces, props or stunts. The changes, which were subsequently approved by the NFHS Board of Directors, will take effect with the 2011-12 school year.
One of the most significant changes deals with allowable stunts on a basketball court or track. Changes to Rules 2-6-7, 2-9-7 and 2-10-2 require that any airborne twisting tumbling skills, basket tosses, elevator tosses or similar multi-base tosses and twisting dismounts take place only on grass (real or artificial) or a mat.
Similarly, twisting during quick/load-in tosses is restricted to grass (real or artificial) or a mat per changes made to Rule 2-10-7.

GREATER ROCHESTER CHEERLEADING AND DANCE CHAMPIONSHIPS' WARM UP AREA IS THE TURF FLOOR THAT IS USED FOR THE ROCHESTER KNIGHTHAWKS PROFESSIONAL LACROSSE TEAM!
Our History
Over 30,000 cheerleaders, both boys and girls, have competed over the past three decades at the annual late-January Championship, which includes a Senior Individual Competition (initiated in 1982), where 12th graders display their talent separate from their squad performances. In 1990, the Sister Marlene McQueeney Memorial Scholarship was instituted for a graduating senior cheerleader with at least a 3.50 GPA.

Val Snelgrove (Greece Olympia H.S. coach) and Debbie Smith (Edison Tech coach) began the Championship in 1978 under the name of The Monroe County Cheerleading Championship, with 30 squads (350 individuals) competing at Greece Athena. Cheryl Johnson (Greece Olympia JV coach) replaced Smith as co-Director in 1984; and, because of the need for more space (50 squads a year competing), the event was moved to SUNY Brockport in 1988 and renamed The Greater Rochester Cheerleading Championship.

In 1990, due to overflow numbers of competitors and spectators, the Championship moved to its present location at Blue Cross Arena (then known as the Rochester War Memorial). On its 15th annniversary in 1992, the event honored Bishop Kearney H.S. as its "Team of the Decade" for its many Championship successes. The 1994 competition was the Championship's first year with over 1000 cheerleaders and included 70 squads, 90 Senior Individual Competitors, and a most-gratifying 2,600 spectators.

We've continued to grow and evolve into a nationally recognized competition. We expect to have over 1,800 cheerleaders and dancers this year as well as close to 5,000 spectators!

Our Committee
Cheryl Johnson - Co-Director
Val Snelgrove - Co-Director
Dina Barnard
Carolyn Benham
Chrissy Doggett
Leslie Galusha
Marcey Garno
Jennifer Kasanov
Wendy Speciale