36,056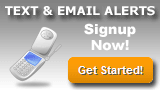 2018 Basketball (Jan-March)
 Basketball Registration has closed for: 

U6 (Coed), U8 (Boys & Girls), U12 (Girls), U14 (Boys)
Limited space remains in the U10 Boys, U10 Girls, U12 Boys
EVERY REGISTERED PLAYER IS REQUIRED TO ATTEND PLAYER ASSESSMENTS!  
All players, regardless of last year's coach, will be entered into the draft.  Every coach will draft their team based on results of player assessments and registration comments (practice limitations, etc).
The player assessment schedule is:
U8 BOYS  Tues, Nov 28, 6:30pm @ Kingston Elementary  (Coaches draft occurs on Nov 29)

U10 BOYS Wed, Nov 29, 6:30pm @ Kingston Elementary (Coaches draft occurs on Nov 30)

U14 BOYS Wed, Nov 29, 6:30pm @ Kings Grant Elementary (Coaches draft occurs immediately following assessment)

U12 BOYS Thur, Nov 30, 6:30pm @ Kingston Elementary (Coaches draft occurs immediately following assessment)
During the player assessment, the boys will be measured, then asked to demonstrate their skills in the following areas... Dribbling (right, left), Passing, Shooting (Jump, Layups- Right and Left), and Speed ("Suicide" run).
Volunteer Coordinators Needed
The Board is in desperate need of folks that are passionate about providing quality youth sports program in our community.   Lots of admin, emails, budgeting, etc. is required to make the season run smoothly and our little duck feet are paddling pretty hard right now.
Please contact us via email us at kingsgrantsport@gmail.com for more information.
Time commitment is limited... One meeting per month.
Please click on the link - "Board Information" link on the left for more information on the roles of the board, or contact any of our current members to learn more about how you can assist us with carrying out our mission.
2018 Basketball Registration Status
Number of Players Registered (# of Teams)

 

PeeWee


U8


U10 


U12 


U14 


U16/U18 


Coed

 52(6)

 

 

 

 

 

Boys

 

66 (8)

62 (8)

48 (6)

34 (4)

7 (1)

Girls

 

14 (2)

23 (3)

10 (1)

1 (X)

0 

 

*Typical roster = 8 players.  Desire even number of teams per division                                           Last updated:  11/19/2017
KGLRA Mission Statement
King's Grant/Lynnhaven Recreation Association (KGLRA) exists to provide opportunities for youth to play safe and enjoyable sports, regardless of race, creed, ethnic or economic backgrounds. By creating a fair and positive sporting experience that develops sportsmanship, respect, and friendly competition.

KGLRA works in conjunction with the Virginia Beach City Wide Athletics office to provide recreational sport opportunities for children in the Kings Grant/Lynnhaven area. The League is administered by a Board of Directors. 
Upcoming Events
For a complete calendar listing, click here!