Keystone Girls Softball League
It's that time of year! It has arrived! The softball bats will be swinging soon! The pitches will be crossing the plate! Are you ready for some SOFTBALL???
Check out are Registration Information Under Forms!
---
Check out our Sponsor page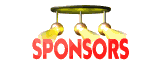 Become a league sponsor! Click on the "handouts" tab to the left and then choose the link to become a league sponsor! Print out the sponsorship form and mail it in with payment to KGSL, PO Box 1014, Altoona, PA 16603. 

We appreciate the support of our Sponsors!! Sponsors keep our registration fees low and help to offset the cost of field maintenance. We hope you will support our league and our young ladies with your business!! Thank You in advance!
---
League Documents now online!
January 30, 2018

Important league documents are now available for you on our website:
-Registration Information
-The KGSL League Constitution 
-Ponytail By Laws
-Minor By Laws
-Major By Laws
-Basic Rules 
-Clearance information
-Becoming a league sponsor 
Go to the MENU on the left hand side and click on the HANDOUTS tab.



---
Let us hear from you
January 14, 2017

Do you have a suggestion about the league? If so, we would love to hear from you. Please go to the Forum Page to provide any suggestions or ask any questions you may have regarding our league. 


Signup for Alerts
Get important messages from Keystone Girls Softball League by Text & Email