Yankees WIN 2017 Rec - Majors Championship
Don't forget to Thank Your Coaches!
Cardinals are the 2017 Minor League Champions
Red Wings capture Rookie League Championship
Congrats to all teams on another great season of Kinnelon Baseball
Welcome to the Home of
Kinnelon Recreation - CAL RIPKEN BASEBALL
RED WINGS SOAR TO 2017 ROOKIE LEAGUE TITLE
The High Flying Red Wings closed out the 2017 Kinnelon Recreation Baseball Season with a convincing victory over the Bulls in the Championship Game. Congrats to both teams on a Great Season!
---
CARDINALS PULL OFF THE UPSET AS THEY DEFEAT THE MARLINS TO WIN 2017 MINOR LEAGUE CROWN
Regular Season - who needs it as the Playoff ready Cardinals sweep the Giants, top-seeded Mets and second seeded Marlins to win the 2017 Minor League Championship.
---
YANKEES WIN, THE YANKEES WIN 2017 KINNELON RECREATION MAJORS CHAMPIONSHIP
The Kinnelon Recreation Yankees secure their first Championship trophy outlasting the White Sox in a hard fought 3 game series. Congrats to both teams and all the Majors teams on another great season of Rec Baseball!
---
Sponsor Photos and Costs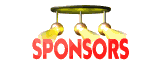 Field Sponsor Signs
They serve as a great advertising tool for any local business. Places are filling up quickly, so reserve your spot on our outfield fence. All proceeds are used to support our youth baseball program in Kinnelon.

Any questions on pricing, sign formats, etc. please email us at kinnelonbball@optonline.net