Welcome To Montopolis Little League!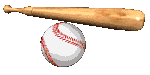 FALL 2017 REGISTRATION
will be every Wed & Friday beginning
August 2,2017 thru August 25,2017
6pm- 7:30pm        800 Grove Blvd
Fee : $40 per player
If you have any question please contact
Lisa Ramirez (512) 701-5617

BACKPACK GIVEAWAY!!
Register and pay in full on or before
August 18,2017 to be entered .
Drawing will be held August 18 @ 7pm.
** One entry per player
Want to be a volunteer coach? Make a difference in a kids life! Let us know if you're interested!
---
PLEASE REMEMBER TO SUPPORT YOUR LOCAL LITTLE LEAGUE, THE CHILDREN ARE OUR FUTURE AND ITS UP TO US TO SET THEM ON THE RIGHT PATH!
---
We are always looking for outstanding volunteers !!  Find out how you can give back to your Montopolis Community! 
---