Montopolis Little League
SPRING REGISTRATION
LAST DAY TO REGISTER
FEB 13TH
 Welcome To Montopolis Little League!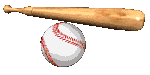 SPRING 2018 REGISTRATION
will be every Saturday beginning
January 27  thru March  10, 2018
10AM-1PM        800 Grove Blvd
Fee : $90 per player
Want to be a volunteer coach? Make a difference in a kids life! Let us know if you're interested!
---
PLEASE REMEMBER TO SUPPORT YOUR LOCAL LITTLE LEAGUE, THE CHILDREN ARE OUR FUTURE AND ITS UP TO US TO SET THEM ON THE RIGHT PATH!
---
We are always looking for outstanding volunteers !!  Find out how you can give back to your Montopolis Community! 
---
---
Montopolis Little League is a 100% volunteer organization dedicated to providing kids with a fun and positive baseball program for kids from ages 4-18.  We are located at the end of Grove Blvd, past the Riverside ACC location.  Our maintained facilities 3 baseballs fields, 2 softball fields, restrooms, batting cages, and parking.
---
Montopolis Little League is a non-profit volunteer organization that relies on registration fees, fundraisers and sponsors to fund our community's organization. Your sponsorship funds are used to upgrade our facilities, purchase equipment and maintain our complex.  Montopolis Little League is a 501(c)(3) designated organization, therefore your contributions are tax deductible. 
For additional information in becoming a sponsor, please contact 512-791-5247 and leave a message.
---