Welcome To North Winnipeg Baseball 2018!
Voted Region Of The Year For 2017 By Baseball Manitoba
U11 and U13 Spring Development Camps - Information Below!!
Initiation Coach Clinic And Level 1 Umpire Clinic - Information Below!!
2018 AA / AAA Baseball Tryout Schedules Now Posted!
WELCOME
Welcome to the North Winnipeg Minor Baseball Association Website.

This site is meant to be a central information source for the NWMBA, so please check back often. If you have any information you would like to see on the website, feel free to email me your suggestions, and I will look into getting it on.

Click on the About menu above, then contact info.  The contact button will allow you to email the administrator of this site to forward comments/suggestions/information.

If you are new to the area, firstly, welcome to North Winnipeg.  The next thing you will need to know is which community centre you will belong to.  You may find that information on the city of Winnipeg page http://www.gcwcc.mb.ca/community.cfm
The rest of the information you may need will be on this website.  If you need assistance, feel free to email the administrator, instructions above, and you will be looked after.
If you are in West St Paul, or St Andrews, you can find their links on the registration sheet.  These are the only two areas outside the city of Wpg, and are not on the above website page.
---
Initiation Coaching Clinic
NWMBA will be hosting an Initiation Coach Clinic at the Garden City Community Center, Tuesday, Mar 20/18 beginning at 6:30pm.
Registration will begin at 6:00pm, clinic starts at 6:30pm.

Also to remind potential Grand Slam Coaches that at least one coach per team now requires this Initiation Coach Clinic.

This clinic is also posted on the NCCP website (accessed thru the MBA site).

Level 1 Umpire Clinic
NWMBA will be hosting a Level 1 Umpire Clinic at the Garden City Community Center, Saturday, Mar 24/18 beginning at 9am.
Registration will begin at 8:30, clinic starts at 9am.

This clinic is also posted on the MBA website
---
2018 Spring Development Camps
North Winnipeg is again holding two Spring Development Camps: a U11 Camp (Birth years 2007-2009) and a U13 Camp (Birth years 2005-2006)   Please find details by clicking on the link below:
2018 U11 Spring Development Camp
2018 U13 Spring Development Camp
Any adults who are even interested in possibly coaching, or have wondered if they could take that position, are encouraged to contact Ken Allen and register to come to these camps.  With no pressure, or commitment, you can learn from experienced coaches what the job actually entails, and how to run through a practice.  At the very least, you may become a more informed parent.  Coaching is a very rewarding experience, and every coach started somewhere.  North Winnipeg is fortunate to have many experienced coaches who are very willing to share ideas and to ensure our association continues to grow and develop lifelong baseball players.  
---
       2018 AA / AAA Baseball Tryouts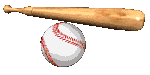 For all parents interested in having their children try out for AA or AAA baseball, please review the tryout dates and times below.
Note: Players must be registered prior to tryouts!
---
Rally Cap and Grand Slam Clinic - Selkirk MB
We are very excited to be sponsoring a baseball clinic in Selkirk MB along with City of Selkirk CRGT (Culture, Recreation and Green Transportation) Department on February 10 2018.    Selkirk has been without a baseball program for a few years, and it will be very nice to see this program grow again. 
Rally Cap (ages 4 - 6) and Grand Slam (ages 7-9) age groups.
The Rally Cap program is specifically tailored towards the needs of our youngest players and aims to enhance players first-hand experience with the game of baseball.
The Grand Slam program is the follow-up program, and is designed to develop skills by reducing team sizes and encouraging repeated "touches" of the baseball in both practices and games.
Please see the link below for more information, and pass along the information to anyone that may be interested in the Selkirk Area.
Rally Cap and Grand Slam Clinic Info
---
2018 Call for Coaches
Anyone wishing to coach for the 2018 season in any of the levels, A, AA, and AAA, please fill out the coaching application found on the handout page or the link below, and submit in any of the following ways:
1 - email to the Administrator of this website, who will forward to the appropriate A or AA director.  administrator@nwmba.ca
AAA coaches may send directly to Donnie Smith, donnie21smith@hotmail.com
 2 - Send to your community club's convener, who will also forward on.
---
FIND US ON FACEBOOK
This year, we will be also updating a facebook page, which you may follow using the link on the left side.  All updates to this site will also go through Facebook, which will allow you to be notified whenever something has been added.  We hope this will enhance our communications, and provide another resource tool for our organization.
Days to 2018 Opening Day!!
Tuesday, May 1, 2018