''FROM CUBS TO DA KINGZ OF THE JUNGLE''
"GO TIGERS"
SPRING CAMP STARTS MARCH 26 @ 9 AM
Mentors, by definition, are worthy of trust and admiration.

In order to develop future good leaders in our community we must put in the work to create hard working young men. We as an organization must focus on building character, developing self esteem, and promote team work. The foundation must be solid. Good coaches working with other good coaches get even better. Our coaching staff wants to work with each other to become exceptional coaches. Victory comes to organizations not from having great players, but through knowing how to get the best of our regular players. We look for coaches who light up when they are around other talented coaches. Our aim is to treat our players as well as we treat our own kids. Our coaches believe in recruiting talent that fits our system and beliefs. We place the spot light on education and behavior in the classroom.
---
---
***2018 REGULAR SEASON REGISTRATION NOW OPEN***
The 2018 Regular Season Registration is now open.  
Fees:  $175 per football player / $250 per cheerleader
***NO REFUNDS***
***T I G E R  N A T I O N***
***NO REFUNDS***
---
Thank you to everyone who came out and volunteered and participated during the 2018 Spring Camp!
---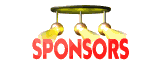 THE NORTHWEST TIGERS WOULD LIKE TO SAY
***THANK YOU*** TO
DICK'S SPORTING GOODS FOR SPONSORING OUR TEAM
---

NW TIGERS PRACTICE EVERY TUES/THURS @ HIGHLAND PARK 6-8 pm

LIKE OUR FACEBOOK PAGE!  

We had a great turnout at opening day of camp!
---

Congratulation to the Northern Allstar Sophomore Team for taking 3rd Place in the F.U.N. Allstar Tournament. 
We would also like to say congratulations to all of the players who made the Northern Conference Allstar teams.
Northwest Tigers Allstar Players:
Freshman:
Reginald Jones
Larry Molina
Joshua Walker
Fernando Nunez
Sophomore:
Devion Tubbs
Marcus Garrett
Kimble Jackson
Mason Landry
Braylon Booth
Justin Aspirralla
Alisah Whitfield
Cam'ron Whitfield
Devin Mottley
Kameron Phillips
Jayden Brooks
JV:
Malachiah Augustus
Jerimiah Peete
Chrisshawn Taylor
Jaylen Franklin
Jamal Smalls
Joshua Wilson
Varsity:
Jacoby Terry
Freddie Hudson
Ethan Anderson
Tadderick Mathis
Napoleon Reyes
Junior Garcia
Demarion Stamps
---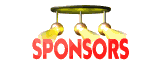 ***The Tigers would like send a huge thank you to all of our 2017 sponsors***  
PROUD SUPPORTER
JUDGE SHERI Y DEAN
309TH FAMILY DISTRICT COURT
FERNANDO HERRERA II
TILE & MARBLE
---

Congratulations to the 2014 Varsity team for winning the Lone Star Alliance tournament in the Woodlands, too.  Way to go boys!
---
---
Congratulations to the 2016 Sophomore Superbowl Champs -- the Northwest Tigers!!!
 Superbowl MVP
Superbowl MVP
---
2014 VARSITY SUPERBOWL CHAMPIONS
Congratulations to the entire team and coaching staff of the NW Tigers 2014 Varsity team. The boys finished the season 15-0. Looking forward to next year!
---

Northwest Tigers Legacy  
Shane Johnson - Cisco Junior College - QB
Quintero Baker - Kilgore Junior College - LB
Robert Revels - Tulsa University - LB
Kodie Y'Barbo - Cisco Junior College - MLB
Michael Landry - Texas A&M University-Central Texas
Ernest Anderson III - Heights High School - LB
Jonathan Chapa - Waltrip High School - All District OL
Andrew Davis - Aldine High School - All District QB/Team MVP
Dennis Gafford - Waltrip High School - All District CB
Tony Gilbert - Waltrip High School - LB
Henry Hampton - Sam Houston High School - QB
Benjamin Hawkins - DeKaney High School - QB/RB
Kenneth Morris - Klein Forest High School -WR/QB
Jonathan Schnaufer - Waltrip High School - All District OL
These young men are a few names that come to mind when you say Tiger Football.  They represent the excellence and perseverance it takes to be great student athletes and product members of society.  They not only also represent what is good about the Northwest Tigers, but they also represent what is good about sports!  Today, these student athletes have departed from the Tiger's Program; but the vision, work ethic and spirit of the Tigers lives on in them and in our new student athletes and members of the Tigers Family.  The Northwest Tigers have a rich tradition; which continues to thrive in our current Tiger student Athletes as well.
For many of us who strongly believe in the vision of the Northwest Tigers; every season we come to the end of our long journey, but a new challenge begins for the young incoming Tigers.  That new journey starts with commitment, hard work, uniting our community and trying to build a stronger community; with willing workers to do the right thing.
Do you know what is the best part of the list is?  Everybody mentioned in the above list are all underclassmen.  No one on that list is a senior; which means they are only going to get better.  They will become better students, better leaders, better sons, better brothers, better citizens and better football players.  See here at the Northwest Tigers; we not only try to produce great football player, we try to produce great leaders, better citizens and wonderful young men and women. 
The Northwest Tigers was founded only 5 years ago.  During this period the Varsity Tiger has 4 Super Bowl appearances; 2 Undefeated seasons, 2 Super Bowl Championships, 2 Super Bowl Runner Ups and 2 Tournament Championships.  The Junior Varsity Tigers has 2 Super Bowl appearances and 1 Super bowl Championship.  The Sophomore team has 3 Super Bowl appearances and 1 Super Bowl Championship.  The Freshman Tigers has been Semi-Finalists 4 times.  So join us as we continue to celebrate our Northwest Tigers' Student Athletes and future great men!  Remember, life is about choices.  Life is also the sum of your choices!  Parent must remember that your child is an investment!  You only get out of them; what you put in!  When was the last time you made a deposit?
---

FOOTBALL


Divisions -- Ball Carrier -- Weight Limit
Freshman (4,5 & 6) -- 75 lbs -- None
Sophomore (7 & 8) -- 110 lbs -- None
Junior Varsity (9 & 10) -- 125 lbs -- None
Varsity (11 & 12) -- 150 lbs -- None

BALL CARRIER - is the maximum weight allowed for running backs, receivers, quarterbacks and tightends.

No weight limit for divisions.

Note: Age as of July 31st.