Summer Tournament Saturday June 30th
New teams and players are always welcome
Fall division starts after Labor Day
Welcome to the 2018
Plainsboro Coed Softball League.
Have a Happy Memorial Day weekend! 
Games resume on Tuesday May 29th.
 New players & teams are ALWAYS welcome to join.
Click on the "About" tab and go to "Contact".
We respond to inquiries promptly.
A perfect pitch on its way over the plate.
Clouding over before the lights go on.
  UPCOMING EVENTS:
The Plainsboro Coed Softball League 1st Annual USSSA Summer Tournament Saturday June 30th.
For more information about all events and joining the Plainsboro Coed Softball League for our 2018 season contact: fgavin3884@comcast.net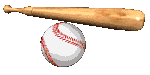 PLAINSBORO COED SOFTBALL LEAGUE OVERVIEW:
The Plainsboro Coed Softball League is a Recreational Adult Coed League. Teams are made up of at least 3 female and 7 male players in the field. League games begin in April and continue throough mid-August.
Our league plays Monday's through Friday's at 6:30pm and 8:00pm and on Saturday mornings during our regular season.
We are the ONLY league in the area that offers SCHEDULING FLEXIBILITY for teams during our regular season.
Our FALL division starts after Labor Day. Fall games are played on Tuesday nights, Friday nights, and Saturday afternoons.