Welcome to the SAYAA !
Playing Ball Since 1963
Sign Sponsors WANTED - 4x8 outfield signs available for $350.00!
Baseball Softball Basketball Indoor Soccer
USA BASEBALL APPROVED BATS
USA BASEBALL BAT STANDARD
ATTENTION PARENTS... THE CAL RIPKEN/BABE RUTH ORGANIZATION (WHICH WE ARE A PART OF) HAS ADOPTED NEW REGULATIONS REGARDING BASEBALL BATS STARTING AT THE 7U LEVEL.
PLEASE REFER TO WWW.USABASEBALL.COM FOR MORE INFORMATION
NOTE: THESE REGULATIONS DO NOT AFFECT TBALL OR SOFTBALL... YET!!! 
---
"Battle of the Bay" Tournament Information is available NOW!
"BATTLE OF THE BAY" Information is in the "FORMS" file.
---
---
---
Volunteer Work Hour Sheet is now available in the "FORMS" file
---
Background check forms are available in the "FORMS" file.
---
Outfield Signs Available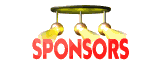 SPONSORS WANTED.
4'X 8' Signs are available for the outfield fences!
Signs Cost $350.00 and include your custom printed sign & a team with your company name on the back.  After the initial sign sponsor thereafter it is a $150 sponsorship fee. 
 
For more information please contact:
 
---
Volunteers

Our sports programs for the children run all year long and we are always looking for more volunteers to help out. Please respond to the "VolunteerSpot" alerts as you receive them.