Oceanside Stallions Roller Hockey
ANNUAL STALLIONS PICNIC WAS AGAIN "AWESOME"
The Annual Stallions Roller Hockey Picnic was once again AWESOME.  The weather couldn't have been better, the food, music, raffle prizes, trophies, skills competition, and player spirit was great.  Everyone who attended the picnic thought it was one of the best ever and everyone had a great time.
The Stanley Cup Champions for the 2017 - 2018 seasons received their Trophies or Sweatshirts. Congratulations to all of the Stanley Cup Champions.  We also for the first time gave awards for the top playmaker in each division.
A extra special thanks to Jen Madden and Christy Lockwood for once again making the picnic a success. Their tireless commitment to our league is truly appreciated and the picnic would not exist without them. A big thank you to everyone that helped set up, sell raffles, and get everything ready.  We would also like to thank those parents / businesses that donated all of the great raffle items as it is also their commitment to making our league a success.

Keep checking the website for updates on the upcoming 2018 Fall season.

Once again, thank you to all of the players, coaches, and parents for a succesful 2017 - 2018 season.
---
MEMORIAL DAY PARADE 2018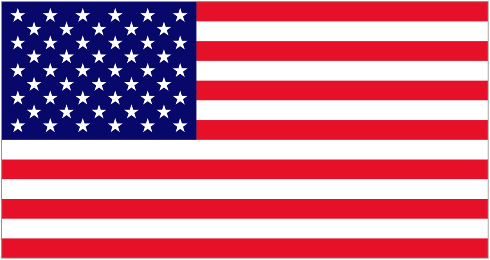 ---
STANLEY CUP CHAMPIONS
CONGRATULATIONS TO THE ISLANDERS MITE DIVISION STANLEY CUP CHAMPIONS
Coach Brain LoPiccilo Players: Matt Vlahakis, Joseph Martino, Preston Strouse, Justin Maimone,
Tyler Luft, Brian LoPiccilo, Sean Johnson, Liam Hickey, Kylie Hickey, Brady Brasch, Natan Aryeh, John Bryne
CONGRATULATIONS TO THE PENGUINS PEANUT DIVISION STANLEY CUP CHAMPIONS
Coach: Greg Lisi Players: Gavin Reilly, Owen Finegan, Jack Cooke, Cody Abraham,
Nicholas Greco, Todd Segarra, Chase Haffey, Carter Piscione, Cody Purswell, Luke Stranberg, Ethan Lisi, Dylan Gormazano
CONGRATULATIONS TO THE HURRICANES INTERMEDIATES DIVISION STANLEY CUP CHAMPIONS
Coaches: Steve Picillo & Tom Polito Players: Anthony Picillo, Luke Brosokas, Colin Brosnan, Daniel Farber, Josh Vobis,  Logan Kowalski, Christian Bier, Stephen Heidt, Andrew Tripodi, James Ferchland, Sean Delaney & Tyler Polito. 
CONGRATULATIONS TO THE BOOGIE NIGHTS JUNIOR DIVISION STANLEY CUP CHAMPIONS
 Coaches: Pete Kasten & Tony Markowski Players: Jackson Connolly, Anthony Fucile, Josh Kasten,
Reggie Kelleher, Nicholas Markowski, Thomas Markowski, Dylan Morieda, Harission Simon, Parker Sirlin,
Tyler Trafficante, Zachary Waite
---
This weeks hockey smile of the week goes to Timothy Ressegger of the Rangers in the Mites Division
How many teef can you count?
---
Cars are not to be parked along street by the rink !!! 
With players on skates, and small children running between parked cars, this is a major safety issue.
You will be subject to ticketing if you leave your car along this road. 
---
LIKE OCEANSIDE STALLIONS ROLLER HOCKEY ON FACEBOOK
---
ANY GAME MAY BE POSTPONED, RESCHEDULED OR CANCELLED
AT THE DISCRETION OF THE OSRHL BOARD