It's a Great Day for Suffragettes Softball
Join our email list!
OUR 44TH YEAR
Union Suffragettes Girls Softball League
UNION SUFFRAGETTES WINTER CLINICS
Winter Clinics will be held from January 3rd
to February 28th.
All clinics start promptly at 7pm
1st to 4th Graders 7pm till 8pm
5th to 12th graders 8pm till 9pm
ALL CLINICS WILL BE AT WASHINGTON SCHOOL GYM.
$25.00 for each participant
We will be registering all girls on opening night.
Cash or check for payment when you register.
Please email steiny620@yahoo.com if your child will be attending.
---
REGISTRATION FOR 2018 SEASON
Registration for the 2018 season will be open
on January 1, 2018
Please register online!!!!
All volunteers please register via the 
ONLINE FORMS tab, Voulunteer Registration.
---
---
---
PLEASE NOTE OUR  WEBSITE ADDRESS
WWW.SUFFRAGETTES.ORG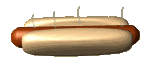 PLEASE PATRONIZE OUR SNACK STAND
We have Coffee, Tea, Hot Chocolate, Soda, Water, Gatorade.
We have Hot-Dogs/Chili Dogs/Cheese Dogs/Pretzels/Nachos/Chips/Candy.
---
Suffragettes is now on Facebook and Twitter!
Updated weekly during season.
 http://www.facebook.com/groups/7542014020/
https://twitter.com/Usuffragettes
---

Join our email list! Join our list to be notified of when we post scores and update standings. Click Here or on the link on the left side to add your email address. This area has been re-done. We would like for you to enter Your Name and E-mail address for the upcoming 2018 Season. Thank you

---