FALL 2017 CLOSING SOON!!!
THANK YOU TO ALL OUR WESTERN LL SPONSORS!
VISIT THE SPONSOR PAGE AND SUPPORT OUR SPONSORS!
WANT TO COACH THIS SEASON? SEND US AN EMAIL!
Welcome to the home of
Western Little League
The excitement around the Arizona Diamondbacks has been nothing short of electric this season! As a thank you for your continued support, feel free to use and share the link below for early access tickets (before the general public) to the Arizona Diamondbacks Wildcard Game, NLDS Game 3 (Home Game 1) and NLDS Game 4 (Home Game 2). The Wildcard Game, our first postseason game since 2011, is looking like it will be played here at Chase Field and we hope you can make it!
Feel free to share this offer with your fellow employees, colleagues, family, and friends. Let me know if you have any questions and Go D-backs!
*Note that if the Wildcard Game is not played here at Chase Field, all money will be automatically refunded in full.
  

WILDCARD

 

D-backs vs TBD

Wednesday, October 4 – Time TBD

 

NL DIVISION SERIES

 

D-backs vs TBD

Monday, October 9 – Time TBD

Tuesday, October 10 – Time TBD

 

 

 

 

 

 

 

 

 

 

 

 

 

 

 

 

No returns, refunds, exchanges or upgrades on any tickets.

 

All tickets based on availability.

 

 

TO PURCHASE TICKETS

 

Click on the image below and enter the promo code: PSKM17

 

 

Or, copy and paste the following link into your browser:

https://oss.ticketmaster.com/aps/azdbacks/EN/link/promotion/home/47bcc1104c093f3ab7dda0e327a1bac02a173bf9

 

 

For accessible seating , groups of 8 or larger, or any technical issues, please contact your D-backs Rep Kris Morrow at (602) 462-4243 or kmorrow@dbacks.com.

 

Five Simple Steps to Order your D-backs Tickets:

 

1.        Click on the logo and search for tickets by selecting the game(s) of your choice located on the event page.

2.        Enter your special offer code: PSKM17 and click to verify

3.        Search for tickets based upon quantity and price.  You will have the ability to select the best seats available (blue sections & blue dots). 

4.        Access the offer by creating your own personal account and password (unless you already have a D-backs Ticketmaster account).

5.        Complete transaction and print your tickets or select the mobile entry option – no need to wait in line or pick up your tickets elsewhere.

 
---
Field 7 is officially "Harry's Field"!  Special thanks to Dan Castro for all of your diligence and hard work! Go Western!
---
Calling all Baseball and Softball players...
Fall Ball registration ends 8/12
Only accepting online registration!
---
---
Champions! Our 50/70 team took the tournament!
---
---
11/12 Year old All Stars
 Manager Robert Martinez
Conner Raetzman
Antonio Martinez
Isaac Ramirez
Ruben Kito Castro
Rene Romero
Michael Escalante
RJ Martinez
Damian Quijada
Julian Chili Cruz
Gabriel Valencia
Xavier Torres
Max Leyva
Adan Rodriguez
9/10/11 Year old All Stars 
 Manager Eric Leon
Abe Vergara
Andres Castro
Jaime Olea
Maddox Jones
Anthony Taylor
Jaden Leon
Jorge Castro
Reuben Carreon
Colton Raetzman
Uziel Castillo
Adrian Castro
Anthony Trinidad
Omar Rodriguez
8/9/10 Year old All Stars
 Manager Chris Gutierrez
Dante Cortez
Holden Salica
Carlos Varela
Benicio Ruiz
Chris Radley Gutierrez
Luis Camacho
James Leon
Gabriel Ballesteros
Max Lopez
Luis Rodriguez
Isaias Castillo
Roland Mark
David Soto
50/70 All Stars
Manager Anthony Valencia
AJ McGlothlin-Valencia
Alessandro Castro
Luis Ayala
Federico Espinoza
Andres Flores
Valentino Alvarez
Eric Stoddard
Cody Raetzman
Ruben Villaescusa
AJ Quihuis
Aaron Romero
---
Closing Ceremonies!!
Friday, June 2 at 6:30 p.m. on Field 5
---
2017 CHAMPIONS
Major Maroon
Minor Black
---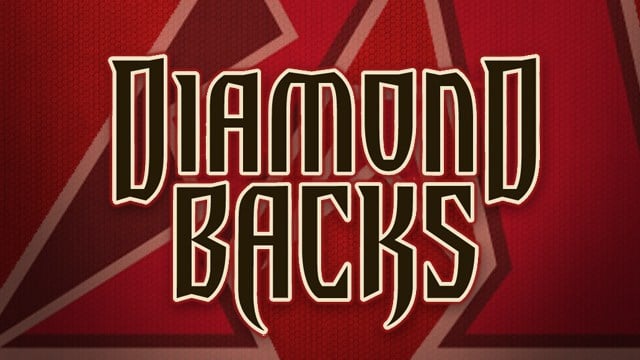 Attention all youth baseball & softball players! Have you ever wanted to hear from a D-backs player on how they made it to the big leagues?
 Well now is your chance with two great opportunities on Saturday, June 24th & Sunday, June 25th  as the D-Backs take on the Philadelphia Phillies.
This package includes a discounted Club Level ticket to the game, along with access to a private Q&A session with a current D-backs player.
 Come ready with questions and enthusiasm to cheer on your D-backs!
Saturday, June 24th vs Philadelphia Phillies: D-Backs Infielder Talk/Q&A at 5:15PM
Discounted $25 Club Reserve Ticket
Exclusive access to hear from a D-backs Infielder
First 20,000 fans will receive special edition Star Wars Paul Goldschmidt Bobblehead, courtesy of Cox Communications
To Purchase Tickets: Click HERE or visit https://groupmatics.events/DbacksQA  
---
Picture Re-takes day is May 13th at 11 a.m.
---
In Memory of Coach Alfred Pesqueira
---
Planning on Coaching this Season????
ARE YOU PLANNING ON COACHING THIS SEASON?
IF YOU'D LIKE TO BE CONSIDERED TO COACH FOR THE 2017 SEASON PLEASE FILL OUT THE VOLUNTEER FORM AND EMAIL PRESIDENT BETO RODRIGUEZ AND COACHING COORDINATOR ERIC LEON ASAP! IN THE EMAIL PLEASE STATE THE DIVISION YOU'D LIKE TO COACH ALONG WITH PAST EXPERIENCE COACHING FOR WESTERN LL. 

EMAIL ADDRESS IS FOUND IN CONTACT INFO
---
PLEASE JOIN OUR EMAIL LIST TO GET LATEST UPDATES! 

---
The 2016 First Pitch has been thrown and another Western Little League Season is under way!!! Have a great season everyone!!
---
HERE IS A PICTURE OF SOME OF OUR WESTERN FAMILY SENDING BALLOONS UP TO HEAVEN ON 3/14/15 @ NOON
---
Remembering Harry Hoskinson
The Western Little League baseball family has lost one of its players. Harry was an exceptional young man that brought happiness to those around him. He loved baseball, his friends and playing at Western.
---
The Home of CHAMPIONS!
Little League (Majors) Baseball State Champions 1981 & 1992
Little League (Majors) Baseball State Sectional Champions 1964
Little League (Majors) Baseball State Runner-up 1994
Little League (Majors) Baseball District Champions: 1964, 1975, 1978, 1981, 1982, 1989, 1992, 1994, 2005, 2012, 2014, 2015, 2016 & 2017
Junior Baseball District Champions: 1982, 1986, 1987, 1994, 2010, 2011 & 2012
Senior Baseball District Champions 2014, 2015 & 2016
50/70 Baseball District Champions 2017
9-10 Baseball District Champions: 1998 & 2010
9-11 Baseball District Champions 2017
Major Softball District and State Champions 1994
9-10 Softball District Champions 2004
MidseasonClassic Champions 2013
---
Western Little League mailing address
Western Little League
P.O. Box 85723
Tucson, AZ 85754