Contact Information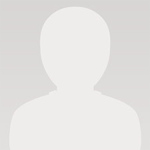 Bernie Noviskey
President
(973) 534-7031
Bernie Noviskey was voted in as President after the end of the 2014 season. Bernie is the Manager of the Sussex Wizards.

Coached 12 years at Sussex County Community College. First 2 years as the pitching, hitting & strength coach. The last 10 as hitting & strength coach.

The 2002 & 2003 Sussex County teams lead the country in hitting with a team batting average of 316 & 368. The lowest team batting average during his tenure was 322. While Bernie coached at the college there were 25 players in the top 10 in hitting including 4 in the top 10 in 2003.

Bernie's knowledge and passion for the game goes back to his days as a player where he pitched in college, played after college and umpired as well. He manages 2 college level teams during the summers and continues to add to his knowledge by attending seminars provided by major league professional players and coaches.

The New Jersey Herald named him Mr. Baseball in an article published in July of 2006.