SOCCER SEASON IS OVER!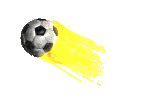 Cole and I finished our soccer season today. We had a lot of fun this season, and our team was very good. We were doing really good in the playoffs, but they got canceled because of the rain last week. We had our team party today and got cool dog tag neckless instead of trophies. I also want to thank my coach for the time he spent with us this year!

Thank you Coach Ralph for a great year!!!!