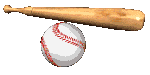 Montour High School
Clever Road
Robinson Township, Pennsylvania 15136
412-490-6500 X 1618

Baseball Coaching Staff
Glenn Vietmeier, Head Baseball Coach
Glenn is a 1989 graduate of Montour and was the starting catcher for the '87, '88, and '89 AAA baseball section champions under Coach Dan Kriger and the late Nello Giammarco. While at Montour, he earned 10 varsity letters and 3 All section and conference honors for baseball as well as a Division I scholarship to the University of Akron. Glenn caught for Robinson Legion Baseball and was selected to the state all star team. After playing several years for Robinson Federation, he restarted the Robinson Legion team. For 13 years, he managed and led them to 13 consecutive District playoffs and 8 Regional playoff appearances. Glenn currently serves as the President of the Robinson Township Baseball League.

Mike Spisak, Assistant Varsity/Hitting Coach
Mike is a 2001 graduate of Montour and was the starting 1st baseman for 3 seasons. He played Robinson Legion under Coach Vietmeier and was an All Conference, Region and State player at Penn State Beaver, before transferring to California University of Pennsylvania. While at Cal, he continued to play 1st and his team won two PSAC West Championships. Mike also played six years of Federation Baseball as well as for the Pittsburgh Pandas of the wooden bat Great Lakes College League.

Ryan Campbell, Assistant Varsity/Pitching Coach
Ryan is a 2001 graduate of Montour where he was the starting catcher and also played under Coach Vietmeier for Robinson Legion. Ryan continued his career at Penn State Beaver then transferred and was a standout pitcher at California University of Pennsylvania. In 1995, he played 4 Federation games for the 20th Ward and was drafted by the St. Louis Cardinals where he was awarded Minor League Pitcher of the Week.

Dan Vietmeier, Head JV Coach
Dan is a 2005 graduate of Montour where he was a Pitcher/3rd baseman, 4 year lettermen, and team MVP/Bobby DiClemente award recepient. As a senior, he also earned the Post-Gazette AAA Player of the Year and was selected to the WPIAL All-Star team. Dan played under his uncle for Robinson Legion and was selected to the state all star team and as a top 30 player in the state of PA. He continued his career at Washington & Jefferson College and was a four year starter and letterman. W & J won the PAC Championship 3 of his 4 years and his senior year made the first Regional tournament in school history. He was a two time college pitcher of the week.