Latest News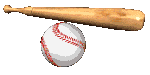 2014-2015 Fall/Winter Season Player Registration Is Underway



Player Registration for the new season is now underway. All players 18 years of age and older are welcome to apply. A $20 player registration fee (cash only) will be required for all those players wishing to participate.


For more information contact the league office at 954-427-8680.


For more news on tryouts, log on to Federal League.com at www.federalleague.com/Tryouts.htm