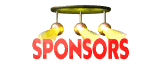 Thank You, Sponsors!



We would like to thank the following businesses for participating in the 2017-2018 program. 

Volunteer Opportunities
The Athletic Booster Club is always looking for people who have a desire to impact the organization in a more personal way. Being an active volunteer for the Athletic Boosters is a social, fun and rewarding experience.
Ways to help:
Concessions - YAB stocks and provides volunteer help to sell concessions at all varsity & JV home games, matches and meets (including JH football). Click here to view the current concession sign up sheet.
Membership - Your yearly membership fee helps to support our student athletes.

Spirit Wear - Show your Chieftain Pride by purchasing clothing items or helping to coordinate designs and orders.

Awards Banquet Cakes - Help coordinate ordering and delivery for each sport's banquet.

Parent's Night Flowers - Help coordinate ordering and delivery for each sport's parent night.

Committee Members - Help out with existing events and functions or share a new idea!
If you would like to contact us about how to help, please email yutanboosters@hotmail.com and include your contact information and area of interest. We look forward to hearing from you!

Email us your favorite sport photos and we will post them on the web site. webmaster@yutanathleticboosters.com