On-Line Referee Training Courses
The following are various Forms and Publications from HSRA specifically for Hawaii Instructors. These publications are available in downloadable electronic formats.
HSRA FORMS
The following are recommended study materials for all referees. These publications provide rules, interpretations, procedures and applications as defined by the U.S. Soccer Federation and are available with other content, not listed here, through www.ussoccer.com in electronic format.
INSTRUCTIONAL MATERIALS
BOOKS
PUBLICATIONS
YouTube Videos
USSF Referee Directives (2009) 
AUDIOS
USSF DOWNLOADS FOR INSTRUCTOR COURSES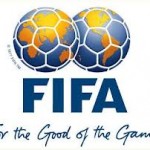 FIFA DOWNLOADS LISTED ON U.S. SOCCER SITE