FUNDaFIELD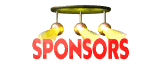 From Garrett Weiss (Monte Vista HS Soccer)
Since my brother and I traveled to the World Cup games over the summer, we have been developing a charity to support kids in Africa. Our organization is called
FUNDaFIELD
, and the goal of
FUNDaFIELD
is to raise enough funds to purchase soccer field and equipment for African schools.
FUNDaFIELD
works like this: In magazines or on billboards you may have seen where thousands of little picture squares are used to create one big picture. Our concept is the same. Our little squares cost $1 each and we put your initials in that square. If you buy 10 squares, your initials go in 10 squares. Our big picture, when complete, spells out
FUNDaFIELD
and will have earned $100,000.
I am hoping that the
MV Men's Soccer
team will support us by purchasing a square for each player and coach. I would like to be able to put the
MV Men's Soccer
logo as the first supporter on our support page.
Thank You,
Garrett Weiss
FUNDaFIELD
FUNDaFIELD
is a non-profit 501(c)(3) organization dedicated to enriching the lives of less fortunate youth in Africa through sports. Our goal is to provide fields and equipment to African schools for soccer fields.
FUNDaFIELD
can¹t solve all the problems that exist in Africa, we wish we could. Therefore, our goal is to form a partnership with organizations that have made it their mission to provide food, medicine, shelter and education to students. Once they have the infrastructures in place and the schools built,
FUNDaFIELD
will be able to provide a safe field with equipment to play the game of fútbol, or soccer as we know it. A short break each day from living with disease, hunger and all that accompanies poverty. Play and sports are tools that teach important values and life skills including confidence, teamwork, communication, discipline, respect and fair play. Sports can have a positive impact on children¹s education and can improve a child¹s ability to learn, while increasing their ability to concentrate. Children learn better when they are having fun and being active.
All of us on the
FUNDaFIELD
team have benefited from having sports in our lives, kids everywhere should have the same opportunities. We are working to make it happen.
As Nelson Mandela said,
³Sport has the power to change the world.²
Please Visit
www.FUNDaFIELD.com
for more information and to see how your $1 contribution can make a difference.
---