Junior High School Softball
Welcome to the home of the Junior High School Softball program.  This site applies to the students that play softball for the Canonsburg Middle School in 7th and 8th grades.  Since this program is considered a part of the High School program, all of the information contained on this entire website apply to both the Canonsburg Middle School and the Canon-McMillan High School.
Player Registration
The Middle School Season runs from March through May and there is NO COST to play!
To register for the 2018 Jr. High Softball Season, please click here.
We also encourage you to sign up for the CMYGSA for the summer!
Schedules
Team Policies and Procedures
All parents and players will be asked to review the Jr. High Team Policies, Standards and Procedures booklet.  After reviewing, all players will need to sign and turn in the Acknowledgement Form on the 1st page to their coach.
Pitchers & Catchers
All Pitchers and Catchers are expected to be at all designated pitching/catching times.
2012 Batting Average Leaders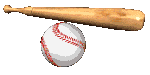 Kirsten Rush .630
Brittany Crawford .522
Jada Kemp .476
Mandi Stranges .389