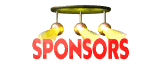 THANK YOU TO THE FOLLOWING FAMILIES FOR THEIR GENEROUS SUPPORT OF THUNDER FOOTBALL PROGRAM IN THE 2019 SEASON
Gold Sponsor
The Kraus 
Family
The Rafferty 
Family
Silver Sponsor
The Breglio 
Family
Bronze Sponsor
The Logler 
Family
The Turck Family
The Hegarty 
Family
Patron
The Savio, Skiadas, Coyle, Lane, Haffner, Haskell and Andersen Families
Supporter
The Sparacello, Griffin, Agrippina, Scarantino, Hamilton, Ottomanelli, Whalen,
Knapp and Lekanides Families
INTERESTED IN BEING A SPONSOR?The GCAA Thunder football program is always looking for sponsors! Show your your company name, dedication or advertisement on a large placard at Steward Field for every home game. We can re-create logos and graphics. Your generosity and commitment is appreciated. For the Sponsor Form, please click on "Applications/Forms" on the menu.