FAQ
May 5, 2017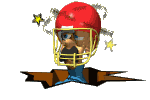 FREQUENTLY ASKED QUESTIONS
Q) When does registration open?
A) We start registration for football and field hockey in May.
Q) When is the final payment for registration due?
A) Final payment is due on equipment pass out day, please make sure you bring the player. The date has not been set yet for equipment pick up. This year you will be able to pay your registration fee online when you register.
Q) When does the season start?
A) 1st day of camp—July 31st   
1st day on teams--- August 14th   
1st day of games--- August 25th Opening day and Jamboree August 25th-27th
Q) When and where are practices and games?
A) Teams will practice at the Fruitland Football field two days a week from 5:30- 7:30. Games will also be played at the Fruitland Football Field on Friday night, Saturdays and possibly Sunday afternoons for make up games.  
Q) What does the fee cover?
A) The $160 fee covers a 2 week pre-season camp, league fee, and equipment (not cleats or mouth guard) and team jersey.  
Q) What is pre-season camp?
A) For safety reasons, all players must attend 2 weeks of training camp before they can participate in full contact. We will be offering 2 weeks of camp that will run from July 31st–Aug. 11th. Monday- Friday. Camp time will run from 6:00-7:30ish depending on age group. 
Q) How many players are on the field at one time?
A) We play 8  v  8 during the regular season. This reduces the amount of confusion on the field.  
Q) Why do you no longer have a travel team?
A) We did away with the travel team because we ran into a lot of scheduling issues with the other teams.  
Q) How are the teams divided?
A) During camp players will be evaluated and placed on teams so that all teams are as even as possible.  
Q) If my son played for the Falcons last year will he be on the same team this year?
A) No.. During camp, players will be evaluated and placed on teams so that teams are evenly divided.
Q) What size ball will my son use?
A) The U14 division will play with a ball called "Youth".. U12 divisions will use a ball call "Junior".. The U10 and U8 divisions will use a ball called "Pee Wee".
Q) Do we have to buy the uniform?
A) All uniforms and equipment are provided except cleats, cup and mouth guard. All equipment and uniform will be returned at the end of the year except the team jersey. Team jersey is yours to keep.  We provide youth size shoulder pads and helmets. If your child does not fit in the equipment that we can provide, it will be up to you to provide large sizes.
Q) My son wants to have a visor on his helmet, is that allowed?
A) Visors are allowed but we do not provide them. It also has to be a clear visor, not tinted. This is a safety issue, if a player has a head injury, we need to be able to see his eyes before attempting to remove the helmet.
Q) How many players are on a team?
A) We are hoping to limit the number of players per team to 12.  
Q) Will we play against Pop Warner or Salvation Army team?
A) NO… we are not affiliated with those teams.  
Q) My son is "big" for his age; will he have a place on the Falcons team?
A) YES.. We do not turn anyone away based on size. For safety reasons, we will restrict a player's position based on their size or they may be moved to a different division. (See rules for further infomation on this matter) 
Q) How were the cut-off dates established?
A) Our cut-off dates are the same as the school enrollment date. By doing this, our players should range from 1st grade to 8th grade barring no retentions or early enrollments. Birth dates are our guild lines, not grade but in cases where a player starts late, they may be allowed to play with kids of the same grade.
Q) My son started school early and he will be entering 9th grade this football season, can he play if his birthday is within the cut-off dates?
A) If your son goes to a high school that does not offer football and his age is within our cut-off then yes he can play for us. If he goes to a high school such as Parkside, Bennett, WiHi, etc then no, he would have to play for the high school. Our Goal is to get more kids involved in high school sports not take kids away from the high school teams.
Q) My son is not old enough to play this upcoming year but he really wants to play, do you except early entree?
A) Sorry, we can not except anyone younger or older then our cut-off dates. Our insurance restricts us from allowing players to play that are over 14 or younger then 6.
Q) What if my son decided he doesn't want to play, can I get a refund?
A) Sorry, we do not give refunds. In order for us to have equipment for everyone who signs up, we have to buy equipment in advance.
If we have not answer your question, please email us, fruitlandfalconsfootball@comcast.net
---