2020 Registration NOW OPEN!!!
Register Today!!!
FREE OPEN CLINIC - 1/10/20
Softball 4-6pm / Baseball 6-8pm
Welcome to the home of the
Londonderry Athletic Association
2020 Spring Registration - NOW OPEN!!!
Registration Schedule:
Early Registration ($5 discount/player):  Through 1/12/2020
Registration End Date:  2/9/2020
*Registrations submitted after the end date are subject to a $25 late fee and players are not guaranteed to receive their uniforms by Opening Day.
Roster numbers are limited and are awarded on a first come first serve basis.  After we receive enough registered players to form one team at an age level, we will look to form a second, if numbers permit, however this is not always the case.  In the event that we cannot place your child on a team due to too few numbers, we will work with other neighboring associations in an attempt to find them a spot.
---
Baseball and Softball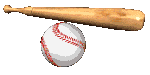 Londonderry Athletic Association (LAA) organizes youth baseball and softball programs for the Township's youth.  LAA is a member of the Lower Dauphin Baseball Association, Suburban Girls Softball League and the East Shore Fast Pitch League.  LAA also offers an in-house T-ball program.
---
---
Links to LDBA, Suburban and East Shore Softball Websites
Please click on the 'Links' tab on the left to access the LDBA, and the East Shore Fast Pitch League websites.  On those pages, you can find game scores, standings, and field directions.