A GOOD ATTITUDE IS SOMETHING YOU HAVE TO DECIDE CONSCIOUSLY TO HAVE!
NO TEAM EVER LOST BY PLAYING THE WRONG DEFENSE. THEY LOST BY PLAYING THAT DEFENSE POORLY!
GOOD PLAYERS EXPECT TO PERFORM CERTAIN TASKS OVER AND OVER AGAIN ROUTINELY!
THE IMPORTANT THING ABOUT TEAMWORK IS YOU ALWAYS HAVE OTHERS ON YOUR SIDE!
OUR MISSION

The Atlantic-Cape Wildcats are constantly striving to maintain their position as a premiere non-profit organization for the development of girls basketball in the Atlantic-Cape region.  We will work intensely at developing individual skills and team play, enabling each player to reach their full playing potential. Our goal is to develop players with a strong team attitude and a solid work ethic.  As coaches, our end result is not just wins but teaching the benefits of responsibility and dedication while better preparing our players for High School and beyond.

---

PLAYER PROFILE
If you are interested in trying out for a Wildcats team,
it's important that you fill out a player registration form.
You can click on the link at the top right of this page. 


---

All teams need to send us your team pictures so we can put them on your team page.



---


JOIN OUR E-MAIL LIST 
Click on the "Join our E-Mail Box" on the left
for Wildcats news, information, and website updates.
---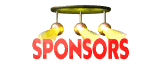 If you are interested in becoming a Wildcats sponsor (click sponsor form above).
You will be given an ad box which will be displayed throughout our website and also listed on the teams' page you sponsor. 
Examples are in the sponsors link, just click on "view our web sponsors" at the top of the page.
The Atlantic Cape Wildcats have a 501 (c) (3) exemption from the internal revenue service, therefore sponsorships are deductible.
---

It is
very important
that teams check the schedules up until the night before for last minute changes.