Welcome to the Home of The Horizon League
"Where the sky is the limit!"
$5 Horizon League Car Magnets @ www.acworthparksandrec.org
REGISTRATION IS OPEN
for
2019 Acworth Horizon Baseball League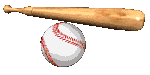 A non-competitive baseball league for athletes with physical and/or cognitive disabilities played on the
 Horizon Field, 4000 South Main Street, Acworth 30101 
Registration begins July 1 and ends August 24.   League fee is $15 per player. 
Every effort is made to return players to their prior team.  However, teams will have a player limit and team placement is based on first come, first serve. 
Special requests can only be considered based on available space on a team prior to August 24
Register before August 24 to guarantee your jersey size.
Late Fee of $10 starts after August 24
Register:
  Online www.acworthparksandrecreation.org
Acworth Community Center (4361 Cherokee Street Acworth 30101)
     Please make checks payable to the Acworth Parks and Recreation Department
Game Schedule:
Youth and Teen League: Saturdays
September 7 to October 19, 2019
     No Games will be held on Saturday, September 21
Games are on rotating time schedule beginning at 9:00 AM to 4:00 pm
(Every week may be a different game time)
Adult League: Thursday Nights
September 5 to October 17, 2019
No Games will be held on Thursday, September 26
Games begin at 6:30 pm
Youth League: ages 5 to 12 years old
Teen League:   ages 13 to 21 years old
 Adult League:  ages 22 and older
For more information please contact the
Acworth Parks, Recreation and Community Resource Department (770) 917-1234
---
---
Inclement Weather Policy

In the case of inclement weather, please check this website or the Horizon League Facebook Page, 1hr. prior to your scheduled game.  
---
ADA Compliance
Acworth Parks and Recreation Department believes that all individuals should be provided with leisure opportunities that allow for performance at their highest level of ability. We welcome people with disabilities into our recreation programs through specialized programs. We will comply with the Americans with Disabilities Act (ADA), which prohibits discrimination of programs, services, and activities for individuals with disabilities. In order to best accommodate your individual needs we ask that you let us know of any accommodations needed at the time of registration and/or at least 48 hours in advance of a program. Please contact Lauren Ham, CTRS, CPRP at 770-917-1234 or lham@acworth.org for further information on accommodations or program opportunities.


---
Thursday, July 18, 2019
Panthers @ Bob Cats
7:00pm
Tuesday, July 23, 2019
Black Bears @ Purple Panthers
6:30pm
Yellow Vipers @ Red Rhinos
6:30pm
Green Gators @ Blue Wolverines
7:30pm
View Full Schedule