GO Arlington Blue Devils !!!!!
Stay in touch with your coach for practice & game times & location.
Sale your rafel tickets.
Contact your coach if you will not be at practice or game.
Have Fun.
Our website is moving.
Click Here to see our new site.
 Celebrating 45 Years of Excellence!

The Arlington Blue Devils are proud to be affiliated with the North Texas Youth Football Association. Established in 1972, we are starting our 45th year providing football & cheer leading to the youth of Arlington. Our organization features multiple teams competing in four age divisions. The Arlington Blue Devils' goal is to provide a quality competitive football program that promotes a healthy attitude towards cheerleading and football.

ABD offers dedicated Board Members, experienced coaches, quality uniforms, and insurance. The N.T.Y.F.A. and the Arlington Blue Devils are dedicated to providing young athletes who possess the desire and competitive pride the opportunity to compete with others across the Metroplex. We provide Flag football for 4-5 year olds and Tackle football for 3 age groups (6-7, 8-9, and 10-12).
To register online click on the registration link to the right.
---
---
ABD believes it is important to keep all of our players safe which is why we require all coaching staff and team moms to be trained in concussion identification and prevention. We utilize the  CDC Heads Up Concussion training program.
Because player safety is important to us, we ask that you review the CDC Heads Up: Concussion Fact Sheet for parents linked below. You need to be aware of the signs and symptoms and appropriate care for your player, as well.
---
---
Regular Practice Schedule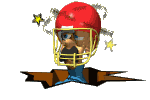 Practice
Flag- Tuesday and Thursday 6:30-7:30 pm
Bantam Tackle- Monday, Tuesday, Thursday 6:15-8 pm
Jr. Tackle- Monday, Tuesday, Thursday 6:15-8 pm
Sr. Tackle- Monday, Tuesday, Thursday 6:15-8 pm
Cheer- Monday and Thursday 6:30-7:45 pm

FLAG players please wear shirt, shorts, mouth piece and cleats. 
All TACKLE players need to wear Full Pads (shirt, padded pants, white helmets, shoulder pads and a mouth piece). 
 
Vandergriff Park
---
---