2019 Black Sox seeks players aged 16-19 for upcoming season!
2019 Black Sox seeks Tournaments/Exhibition Games!
2019 Black Sox seeks sponsors for the season!
The Philly Area Black Sox (Ages 16-19) seek players for their upcoming 2016 season with league and exhibition/tournament games from place as far as New York City, Norfolk-VA, and the Chicago-IL suburbs. Please contact Coach Paul at 215-990-3188 for more information.
---
The Philly Area Black Sox are seeking experienced skilled players ages 16-19 with character for the 2015 baseball season. Exhibition games and tournaments are tentatively scheduled from New York to Orlando. "Our team is excited to defend the MJBL Inner City Classic Championship that we won last year", said Coach Paul K. Johnson,  The team is in a rebuilding effort but with limited roster spots that are filling up soon.
The team is also seeking games and tournaments for the 2015 season. This will continue their trend of extensive seasons of 40-50 games for the past few years. 
Sponsors are also needed for the 2015 season. Your support will help to defray the cost of play and travel for our youth players.
More information is available by emailing paulkennethjohnson@yahoo.com or callling/texting Coach Paul at 215-990-3188.
---
Black Sox win 2014 MJBL Inner City Classic National Championship Tournament
2014 MJBL Inner City Classic National Champs
---
The Philly Area Black Sox (Ages 16-18/19) are seeking competitive and experienced players for our  2014 travel season. The season will consist of exhibition games and tournaments throughout the east. The Black Sox also seek tournaments/exhibition games. Contact me at 215-990-3188.
---
Black Sox Celebrate 2011 Season/Prepare for 2012
The Philly Area Black Sox Baseball Team 19U will celebrate their 2011 Lighthouse League Championship and host a fundraiser for six of their own to participate in the MJBL All-Star Game Weekend during a Applebee's Flapjack Fundraiser. The fundraiser will occur on Saturday, January 7, 2012 at the Applebee's location at Castor Avenue & Aramingo Avenue from 8 am to 10 am. Tickets are $7 for adults and $5 for children up to 12. Call Coach Paul at 215-990-3188 or email pkj@thewinningteamgroup.com for tickets in advance or more information.

The 2012 team will play its home games in West Philadelphia and continue its tradition of a blend of intramural league games and an extensive travel exhibition/tournament schedule including participation in the MJBL Inner City Classic in Richmond in July. Interested players should contact Coach Paul at 215-990-3188 or email paulkennethjohnson@yahoo.com for more information.
---
The Philly Area Black Sox are off to a great start this season at 3-1 in tournament play. We are still seeking players but primarily pitchers at this time. This website will be updated shortly with more news and results.
---
BLACK SOX PREPARE FOR 2010 SEASON! JOIN SOCIAL NETWORKING MOVEMENT!
January 31, 2010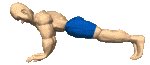 The Philly Area Black Sox (Ages 16-19) are preparing for the 2010 season. There is anticipation for participation in league play, exhibition games, and tournaments. In addition, the Black Sox have joined the social networking trend with accounts now on Facebook and twitter. Search Philly Area Black Sox or Philly Black Sox on these sites.
The Black Sox are looking for players to tryout for our indoor sessions and will move to outdoor when the weather permits in the Spring. Exhibition games and tournaments are also requested for 2010. The Black Sox also seek sponsors to help defray the operating cost of our team and to assist in the cost for our economically challenged players. For more information call Coach Paul at 215-990-3188 cell, 215-365-BSOX (2769) home, or email at paulkennethjohnson@yahoo.com
---
2010 Black Sox Team starts to fill up
April 7, 2010
The practice/tryout turnout fot the Philly Area Black Sox continues to grow. There are now over 35 players interested in a limited 18-20 roster spots. The priority will be given to pitchers and catchers. Deposit of $75 is due on or before April 17th and the balance of $75 is due in May (Date TBD).


---
BLACK SOX CURRENTLY PLAYING IN 2008!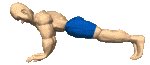 The Philly Area Black Sox (Ages 16-19) are currently playing in an exciting yet challenging 2008 season. In addition to working hard to put together the pieces to defend our 2007 PSI RBI Championship, we are also hoping to build a competitive team to perform against the exhibition games and tournaments.
The Black Sox started preseason workout sessions back in February to prepare for this season. Please call Coach Paul at 215-365-2769 for more information about the Black Sox!
---
BLACK SOX WIN 2007 PSI RBI CHAMPIONSHIP!

---
Black Sox Win Opener in 8 Innings!
May 15, 2006
Click on game results for the tantalizing details.
---
Black Sox Prepare for Changes in 2007!
March 31, 2007
The Philly Area Black Sox are preparing for an exciting 2007 season! The team returns to action after playing a competitive season in tournament play and being only one pitch away from winning their 10th league championship. Tryouts are ongoing with exciting exhibition games and tournments planned before the our league opening day on June 15th! Contact Coach Paul at 215-990-3188 for more details!
---
Black Sox Close 2005-Prepare for 2006!
January 23, 2006
I want to thank you for your continued loyalty and interest in the Philly Area Black Sox Baseball Team! Unfortunately our season was cut short due to an unforeseen circumstance. Regardless, I would like to congratulate all of you on winning the PSI RBI Regular Season Championship!

Nevertheless, I am excited about starting plans for 2006. We are expecting a return of our core players that provided for the most solid and balanced baseball team in terms of defense, pitching, and offense arguably in Black Sox history. This year is extremely special as we celebrate the 10th Anniversary of the 1996 Undefeated Black Sox Baseball Season!
---
BLACK SOX WIN 200TH!
July 7, 2005

200th Win!
---
The 2005 Philly Area Black Sox, co-sponsored by Sayre/Morris Recreation Center & The Lighthouse, is the latest in a franchise of teams (Orioles, White Sox, Gray Sox, Black Sox) coached by Coach Paul K. Johnson since 1990. On Tuesday, July 7, 2005 the Black Sox won the 200th game for this franchise when it defeated the Lighthouse Flames 13-0 to take sole possession of 1st place. The team signed the game ball for Coach Johnson to remember this event. "I am grateful for the opportunity to coach youth baseball for over 15 years and winning 200 games. Our success is attributed to talented players over the years that were dedicated to improving their skills and playing for our organization. I am more proud of the victories in life that they have accomplished off the field." The win-loss record for this franchise is 200 Wins 59 Losses and 3 Ties.
---
BLACK SOX STRUGGLE IN DH BUT MOVE CLOSER TO 200 FRANCHISE WINS!
June 25, 2005
Despite an expectation after the initial two strong PSI RBI League victories, the Black Sox lost their undefeated record against the Lighthouse Flames in the first game of a doubleheader. However, the Black Sox battled back in game 2 to remain in 2nd place overall in the league and 1st place in the West Division. The Black Sox are now only 4 games away from their 200th Franchise (Orioles, White Sox, Gray Sox, and Black Sox) Win.
---
THE BLACK SOX ARE BACK!
April 11, 2005

After a brief hiatus in 2004, the Philly Area Black Sox are back for the 2005 season. They will compete in the PSI RBI Baseball League in Philadelphia, PA. This also marks the return of popular Philadelphia youth coach, Paul K. Johnson, after a brief abscence to regroup and to coach collegiate baseball. Only 7 wins away from 200 franchise wins. Check this website for future updates including schedule, news, and roster!
---
2002 TENTATIVE SCHEDULE FOR BLACK SOX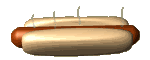 Here is a list of tentative exhibition games. *Some games will be under our joint-venture team name of The Philadelphia Stars.
Date(s)
Team(s) Location(s)

03/17/02 TBD Phila. Comets (Scrimmage) Location to be determined.

03/23/02 1PM Lamberton High
Philadelphia-PA

04/13/02 1PM Brooklyn Rockets
Brooklyn-NY

04/13/02 3:30PM Brooklyn Rockets Brooklyn-NY

04/20/02 TBD *Harlem RBI (DH)
Philadelphia-PA

04/27/02 1PM Harlem RBI
Harlem-NY

04/27/02 3:30PM Harlem RBI
Harlem RBI

05/04/02 1PM *Brklyn Stars(DH)
Philadelphia-PA

05/05/02 TBD Mohnton-PA (DH) Mohnton-PA

05/18-19/02 *WOOD BAT JAMBOREE Robesonia-PA

05/25-27/02 *WESTMONT TOURNY
Near Cherry Hill-NJ

06/09/02 2PM *WESTMONT PBA257
Location TBD

06/23/02 S.J. Athletics (DH) Philadelphia-PA

06/27-30/02 *WV TOURNEY
Beckley-WV

07/11-14/02 *OH WOOD TOURNEY
Loundonville-OH

---
IMPORTANT NEWS
06/06/03: All players must have submitted their 2003 Black Sox Player Contract Packages on or before Tuesday, June 6, 2003 for inclusion on the final PSI RBI roster for the 2003 Black Sox. Any player that committed to being on the Black Sox before June 1, must also have paid their complete team/league fees. Each player must play at least 4 PSI RBI games vs. Philly teams to be eligible for the playoffs.

Fees for our West Virginia tournament are due on Thursday, June 12. The fee is $55(includes $5 late fee).

02/02/03: COACH PAUL WILL RETURN FOR 2003 SEASON- WILL COACH TWO AGE DIVISIONS (16-18 & 13-15).
Head Coach Paul K. Johnson initially announced last fall that he was planning not to return to the Black Sox (Ages 16-18). "I intended not to return in 2003. But this team put me in a tough spot. Although we weren't the best team on paper, they came through in the clutch against a better team and won the 2002 PSI RBI League
Championship. I felt I needed to return to defend the championship and have a transition
year where hopefully my assistant coach will be ready to take over head coaching duties in 2004." Coach Johnson will also start and coach a 13-15 age division. Coach Johnson and the Black Sox will realize a franchise 200th win in 2003 if the 13-15 & 16-18 teams combined win at least 17 league games.


BLACK SOX - 2002 PSI RBI LEAGUE CHAMPIONS!

BLACK SOX SWEEP PLEASANT PANTHERS (5-3 & 12-7) TO WIN WEST DIVISION CHAMPIONSHIP. ADVANCE TO LEAGUE CHAMPIONSHIP SERIES, THEIR 13TH in 14 SEASONS! WILL FACE NORTHEAST A's JULY 27 & 28TH.

07/14/02: TEAM STATS & TEAM LEADERS (PSI RBI REGULAR SEASON).
TEAM BATTING AVERAGE .348
TEAM ON BASE AVERAGE .405
TEAM ERA 4.52
106 K's IN 79 INNINGS PITCHED.

Individual Offense(28 plate appearances to qualify for Batting Average): AB (46) Ryan Williams, R (12) Tim Bryant & James Giddings, H (16) Ryan Williams, HR (1) Ryan Abrams, RBI (17) Ryan Williams, BA (.500) Tim Bryant, BB (11) James Giddings, & SB (11) James Giddings.

Individual Pitching (14 innings pitched to qualify for ERA): Wins (2) Anthony Bove & Rob Harvey, Saves (2) Rob Harvey, IP (17) Alex Rodriguez, K's (29) Rob Harvey, & ERA (1.47) Rob Harvey.


6/30/02: Today our organization forfeited for only the 2nd time since its founding in 1990. This is an embarassment to our ogranzation and for me personally. I feel that this is the ultimate form of disrespect and a slap in the face since several players declared their intention to be at the game and as of 10:30 PM have yet to call me and explain or apologize why they weren't there. I feel that I have not created the motivational environment to nuture and develop youth baseball players as I have in the past. Therefore I announce that this will be my last year coaching the 16-18 age group. Furthermore, if we forfeit again this year I will no longer continue the current season. I will not allow this team to tear down the reputation of the Black Sox or Coach Paul. Win or Lose everyone knows the Black Sox will AT LEAST show up to play. This poor turnout of players and other activities have made this a dissapointing team that only a League Championship will remove some of the taint. Due to the lack of committment,dedication, loyalty, and practice participation I am not having fun and not doing my job - teaching baseball. I've preached how important these characteristics are to me, but I feel they've been ignored. True Black Sox find a way to get to games, come to practice, call ahead of time or shortly after when missing a game or practice, pay their league fees, provide their league/team paperwork and come prepared ready to play. I've had to ignore personal principles that I hold dear because I'd be afraid that I would not have enough players to play. I plan to be involved in youth baseball in some way after the season, but it will not be in coaching 16-18 year olds.

6/20/02: Due to lack of interest and payments, the Philly Area Black Sox and the Lighthouse Mets combined as the Philadelphia Stars will not be participating in the 2002 Mountain State Classic in West Virginia.

IMPORTANT UPDATE: COACH PAUL K. JOHNSON MULLS RETIREMENT AND OTHER CHANGES AFTER 2002 SEASON. May 6, 2002 - Coach Johnson, one of the most winningest coaches in the West Philadelphia area and a 13 year coaching veteran is considering retiring from coaching the Philly Area Black Sox (Ages 16-18) at the completion of the 2002 season. "After 13 years of coaching, I feel as though we've accomplished a lot on and off the field. I'm looking for new challenges that are bigger and better. I'm considering an opportunity to operate a program that will provide baseball (and potentially other sport) instruction to youth with an education and learning element in the West Philadelphia area. Our organizational skills can serve a larger group that would appreciate and benefit. I intend to get more involved in community and local political issues," said Johnson. It is rumored that Coach Johnson has been mentioned as a leading candidate to coach a local college baseball team and start an adult team in the Fairmount Park "A" League in 2003. Several parents and community leaders are hopeful that Johnson can continue to coach his 16-18 team in 2003. "We need people like Coach Paul in this community. He cares about this 16-18 age group that is often neglected by our leaders", said a local anonymous parent.

2002 BLACK SOX ARE LOOKING FOR EXHIBITION GAMES, TOURNAMENTS, EXPERIENCED PLAYERS, AND AN ASSISTANT COACH (Defense and/or Pitching). Prepare for Preseason Workout Sessions


BLACK SOX CELEBRATE REGULAR SEASON CHAMPIONSHIP AT 9TH ANNUAL AWARDS PARTY ON OCTOBER 19, 2001. Bobby Williams honored and awards presented to players (see Awards). Coach Paul pledges big changes for 2002!


2001 BLACK SOX SWEPT BY LIGHTHOUSE IN PSI RBI LEAGUE CHAMPIONSHIP. Finish with overall league record of 12-5.


BLACK SOX EARN 7 SELECTIONS TO PSI RBI ALL-STAR GAME & HOME RUN DERBY! Brian Brooks, Josh DeBeary, and Billy Johnson will participate in the All-Star Game and Home Run Derby. Dan Beerhalter, Johnny Marrero, Alex Rodriguez, and Ed Vargas are the other selections


BLACK SOX GAIN AUTOMATIC BID TO PSI RBI LEAGUE CHAMPIONSHIP ON FRIDAY, JULY 27th at Richie Ashburn Field and SATURDAY, JULY 28th at Veterans Stadium BY FINISHING AS REGULAR SEASON CHAMPION WITH 12-3 RECORD!


BLACK SOX PARTICIPATE IN NATIONAL YOUTH SERVICE DAY ON APRIL 21, 2001 BY CLEANING UP WEST PHILADELPHIA ATHLETIC FIELD.


PSIRBI LEAGUE SCHEDULE ADDED. GO TO SCHEDULES SECTION.


2001 BLACK SOX TENTATIVE EXHIBITION SCHEDULE LISTED BELOW ON THIS PAGE


Game Results can be accessed now!


The Black Sox have started their 2001 Preseason Workout Sessions for the purpose of evaluating talent and providing baseball instruction. Present and Interested players should call Coach Paul at 215-365-BSOX (2769) for more information!


Black Sox perform clean-up at W. Phila. High School Athletic Field on April 21, 2001 to mark National Youth Service Day!


Prospective 2001 Black Sox involved in community service at Holiday Party for St. Vincent's Home for Abused & Neglected Children in December 2000.



2000 GRAY SOX INFO.

Gray Sox support COMHAR in their annual Block Party in September 2000 as a part of our community service events. Gray Sox also have their 8th Annual Awards Party in October 2000.

2000 REGULAR SEASON STATS UPDATE

The final regular season stats for the Gray Sox have been updated. Please use a minimum of 15 plate apperances (At Bats + Walks (BB)) to consider true batting averages and a minimum of 10 innings pitched to consider true ERA. Postseason Game Results will be updated but without individual statistics. Major awards that are based on Regular Season (Team MVP, Best Offense, Best Defense, Best Pitcher, & Rookie of the Year) have already been determined.

Game vs. Upper Moreland Morelanders-PA in Upper Moreland on Sun. July 9th has been cancelled due to rainouts they have to make up. OUR JULY 11TH GAME vs. SOUTH PHILLY THUNDER HAS BEEN MOVED TO SUN. JULY 9TH at 5:30 PM IN SOUTH PHILLY @ 7TH & PACKER.

Doubleheader vs. Glen Burnie-MD in Philly on Sat. July 1st has been cancelled due to rainouts they have to make up. We will try to schedule a DH with another team for this day.

Times for Doubleheader vs. NJ Cobras in NJ on Sat. Jun. 17 changed to 11:00 AM & 2:00 PM w/ possible wooden bat play

Game scheduled for 6/6/00 vs. S. Philly Thunder is rained out and rescheduled for 6/29/00 @ 6:00 PM. Field TBA.

Game time for our June 11th game vs. Jersey City All-Stars @ Liberty Bell Field in Northeast Philadelphia has been changed to 1:00 PM.

We will now play 2 games vs. Pottstown on Sun. June 4th & our June 18th game vs. Feltonville will now be at Lighthouse (Front & Erie).

Gray Sox will reach back to community by providing a clinic to Tioga Rec. Assn. & Boys/Girls Clubs OF Germantown & Kennsington on Sat. June 3rd at 11 at 20th Tioga. Our scheduled regular season game vs. Pleasant Panthers has been moved to 2:30 PM at Pleasant & Chew Ave.

TRAVELLING PHILLIES ALREADY FORFEITED & NOW ELMWOOD PARK FORFEITS OUT OF LEAGUE! (TOTAL 5 GAMES)

JUNE TOURNAMENT GAME OPPONENTS & TIMES DETERMINED. LEAGUE GAMES FULLY UPDATED WITH PLAYER OF THE GAME.

LEAGUE SCHEDULE HAS BEEN ADDED!

MAY TOURNAMENT GAME OPPONENTS & TIMES DETERMINED!

June 4, 2000 Game vs. Pottstown A.L. Spartans has been scheduled to replace one of these games. Our Games vs. Columbia-PA A.L. & Quarryville-PA A.L. in Quarryville have been cancelled due to Graduation & Baccaluareate services.

April 30, 2000 Game vs. Monmouth County Hurricanes near Freehold-NJ has been cancelled. The Hurricanes will now be an unlimited team consisting of older players including college players who aren't available until late May. It has been replaced by a game vs. the Mohnton Mariners (near Reading-PA).

April 18, 2000 Game vs. Lamberton H.S. has been cancelled.

April 9th-Snowed Out then rescheduled to April 16-Rained Out - Game vs. Boyle Braves in Philadelphia-PA will possibly occur later in the season.



---
BLACK SOX SET TO OPEN 2005 PSI RBI SEASON!
May 28, 2005

Paul K. Johnson returns to coaching youth baseball with the Philly Area Black Sox in 2005. The Black Sox are honored to be chosen as one of the teams to play in the Opening Game of the PSI RBI league on Friday, June 17th. Check out the schedule for locations and times.
BLACK SOX TO PLAY PRESEASON EXHIBITION GAMES. They will face the Mount Airy Stars 16U + older players on Saturday, June 11, 2005 at 6:00 PM at Mount Airy Playground (Germantown & Sedwick). Then right before the first PSI RBI League game they will play Upper Darby Babe Ruth on Thursday, June 16, 2005 at 6:30 at Haddington (aka Sheppard at 58th & Vines Streets). This will be an excellent opportunity for the team to play together all as one and for Coach Paul to evaluate his team for the upcoming season!
---
LOCAL YOUTH ORGANIZATIONS HELP BLACK SOX RECRUIT NEW PLAYERS

The following organizations have pledged their support in assisting the Philly Area Black Sox in finding players and/or providing resources to retain players:
West Kennsington Boys & Girls Club
Lighthouse
Big Brothers & Big Sisters of Philadelphia
Ivy Hill
Martin Luther King Association for Nonviolence, Inc.
---
ORIOLES, WHITE SOX, BLACK SOX,GRAY SOX, back to BLACK SOX

The Philly Area Black Sox Baseball Team (16-18)
is the latest team coached by
Paul K. Johnson
since 1990.
In 1990 we started with the
Orioles(Ages 9-12)
based out of the
Salvation Army-West Philadelphia
. After advacing to the league championship and winning the championship in 1990 and 1992, the team changed its name when it entered the
Yeadon Athletic Association
(in Yeadon, a nearby suburb of Philadelphia) as the
White Sox
in 1993. This was also the first year the team was sponsored by
Al-Jay Insurance Agency, Inc
. The
White Sox
won the championship every year from 1993-1995 while having the league raise the age limit from 12-14 to finally 13-15.
While coaching the White Sox in 1995, Coach Johnson also started the
Black Sox
. The Black Sox would play in the
Sayre/Morris RBI League
in West Philadelphia. Their age group started at 13-15 and has grown to 16-18. They lost the Championship when he returned from a baseball coaching trip in
Puerto Rico
but roared back with an
undefeated season of 22-0
in 1996. The Black Sox went on to win the League Championship in 1997 & 1998. They also won the
City RBI Championship Tournament
in 1998.
These teams have combined for over 100 league wins, 8 league Championships, and Coach Paul was recognized by the
Century Club of the American Baseball Coaches Association
. These teams have advanced to the Championship Series 11 consecutive times (2 teams in 1995)but lost in 1999.
In addition to league play, the team has played several exhibition games and tournaments with a 2nd place finish in the
Hoosier Baseball Classic
in Delphi-IN in 1998 and a 5th place finish in the
Mountain State Classic
in Beckley-WV in 1999.
The name officially changed to the
Philly Area Gray Sox (16-18)
in 2000 to signify a new team and new attitude.
Coach Paul hoped it would put the team back on a winning tradition. But with a new, young, and inexperienced team, they were suprisingly upset in the first round of the playoffs. This ended a consecutive streak of 10 years and 11 appearances in a league championship series. But they did celebrate the 150th win for the franchise and consideration by a new dot-com for a national or statewide ranking. Coach Paul decided to change the name back to the Black Sox for 2001. They finished the season as the Regular Season Champions with the best record overall but came up short in the League Championship Series. The 2002 Black Sox expect to get back to the high powered offense that made them consistent champions in the 90's.
---
2001 TENTATIVE SCHEDULE FOR BLACK SOX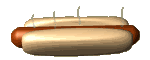 Here is a list of tentative exhibition games.
Date(s)
Team(s) Location(s)

03/18/01 10AM Phila. Comets (Scrimmage) Deptford-NJ

03/24/01 3PM Flames Philadelphia-PA

04/01/01 10AM Phila. Comets(Scrim) Deptford-NJ

04/07/01 10AM Boyle Braves Philadelphia-PA

04/07/01 5PM Mt. Airy Stars(POSTPONED) Phila.-PA

04/12/01 2PM Lamberton H.S. Philadelphia-PA

04/22/01 12PM Mohnton-PA Mohnton-PA

04/22/01 3PM Mohnton-PA Mohnton-PA

04/28/01 1PM Harlem RBI Kings New York-NY

04/28/01 4PM Harlem RBI Grays New York-NY

04/29/01 3PM Elmwood Park (SW Suns) Philadelphia-PA

05/05/01 1PM TIOGA CLINIC Philadelphia-PA

05/05/01 5PM South Philly Thunder Philadelphia-PA

05/06/01 1PM Brooklyn Bonnies Bees New York-NY

05/06/01 330PM Brooklyn Bonnies Bees New York-NY

05/09/01 6PM S.Philly Thunder(CANCELLED)Phila-PA

05/19/01 Batter Up! WOOD TOURN(2) Robesonia-PA

11AM Conrad Weiser Scouts A.L.

130PM Richland A.L.


05/26-05/28/01 WESTMONT TOURNAMENT (min 2)Haddon Twnshp-NJ

Cancelled due to Rain!

1PM Westmont-NJ BR (5/26) Haddon Twnshp-NJ


06/03/01 New Jersey Cobras(2) Marlboro-NJ

06/09/01 Ft. Washington A.L. Ft.Washington-PA

06/10/01 Pottstown P.A.L.(CANCELLED)Pottstown-PA

06/14/01 UDHL Babe Ruth Upper Darby-PA

06/24/01 Lenoir City-TN (2) Philadelphia-PA


06/28-07/1/01 MOUNTAIN STATE CLASSIC(5) Beckley-WV


07/13-07/15/01 GREATER WSHNGTN CLASSIC(5) Leesburg-VA


07/22/01 1PM Pottstown P.A.L. Spartans Pottstown-PA

330PM


08/02-08/05/01 MONTCO WOOD TOURNY (2) Blue Bell-PA


08/09-08/12/01 MID ATLANTIC STATES(4-7) DE,MD,VA, D.C.

08/09/01 Roberto Clemente All-Stars Wilmington-DE

08/12/01 Carrol County-MD Rangers Bulter-MD


---
2000 TENTATIVE EXHIBITION SCHEDULE FOR PHILLY GRAY SOX
July 4, 2000

Here is a list of tentative exhibition games.
Date(s)
Team(s) Location(s)

03/19/2000 Phila. Comets (Black Sox) Philadelphia-PA

04/09/2000 Boyle Brvs-POSTPONED(Snow) Philadelphia-PA

04/15/2000 Brooklyn Bonnies(2) New York-NY

04/16/2000 Boyle Brvs-POSTPONED(Rain) Philadelphia-PA

04/18/2000 Lamberton H.S.-CANCELLED Philadelphia-PA

04/29/2000 Harlem RBI(2) New York-NY

04/30/2000 Mohnton Mariners Mohnton-PA

05/20/2000 WICKES LUMBER JAMBOREE(2) Robesnia-PA

05/20/2000 Exeter Blue Jays-RAIN Robesonia-PA

05/20/2000 Conrad Weiser Scouts-RAIN Robesonia-PA

05/21/2000 Fort Washington A.L.-RAIN Ft. Washingtn-PA

05/27-05/29/2000 WESTMONT TOURNAMENT (min 2)Haddon Twnshp-NJ

05/27/2000 Aston Valley-PA Haddon Twnshp-NJ

05/28/2000 Brookhaven-PA Haddon Twnshp-NJ

05/28/2000 Stratford-NJ Haddon Twnshp-NJ

06/03/2000 GRAY SOX CLINIC FOR

TIOGA,KENNSINGTON&G'TOWN Philadelphia-PA

06/04/2000 Pottstown P.A.L.Spartans(2)Pottstown-PA

06/04/2000 Quarryville A.L.-CANCELLED Quarryville-PA

06/04/2000 Columbia A.L.-CANCELLED Quarryville-PA

06/10/2000 Clifton Heights A.L. Clifton Hgts-PA

06/11/2000 Jersey Cty Hudson AllStar Philadelphia-PA

06/11/2000 Brickyard Dogs (Germantwn) Philadelphia-PA

06/17/2000 New Jersey Cobras(2) Marlboro-NJ

06/22-06/25/2000 MOUNTAIN STATE CLASSIC(5) Beckley-WV

06/22/2000 Pineville-WV-NOT IN TOUR Beckley-WV

06/22/2000 Stark County Stars-OH Beckley-WV

06/23/2000 Washington DC Barons Beckley-WV

06/24/2000 Princeton-WV Beckley-WV

06/24/2000 Ashland Post 76 Sixers-KY Beckley-WV

06/25/2000 Clfld Express-WV RAINOUT Beckley-WV

07/01/2000 Glen Burnie(2)-CANCELLED Philadelphia-PA

07/09/2000 Upper Moreland-CANCELLED Montgmery Cty-PA

07/14-07/16/2000 GREATER WSHNGTN CLASSIC(5) Leesburg-VA

07/14/2000 DC Barons-DC Leesburg-VA

07/15/2000 Potomac Mudcats-MD Leesburg-VA

07/15/2000 Potomaac-MD Leesburg-VA

07/16/2000 Pool B Team Leesburg-VA

07/16/2000 Pool B Team

07/30/2000 Fort Washington A.L. Ft. Washingtn-PA

08/03-06/2000 MID ATLANTIC STATES(4-7) DE,MD,VA, D.C.

08/03/2000 Roberto Clemente All Stars Wilmington-DE

08/04/2000 Dellose & Hahn BR Orioles Newark-DE

08/05/2000 Post 139 Arlington-VA

08/05/2000 Post 85 Arlington-VA

08/06/2000 Prestman Cardinals Baltimore-MD

08/06/2000 TBD Maryland

08/19/2000 Harlem RBI (2) Philadelphia-PA