Due to field scheduling issues, there is NO 2019 CABL Season.  
---
CONGRATULATIONS
RAMCON MASONS
2018 Regular Season AND League
CHAMPIONS
---
CELEBRATING OUR 96th YEAR


The Coatesville Adult Baseball League (CABL) was founded in 1923 and continues to bring together a variety of sportsmanship and brotherhood throughout its campaign. Currently we are looking for new teams with baseball skills from many different levels.

The Coatesville Adult Baseball League is committed to providing an opportunity to play real baseball at a competitive level on a regular basis in a professionally managed environment. CABL welcomes new teams and players and offers new friendships and business contacts that extend beyond the seasons.

CABL is a fast-growing adult baseball organization with strong roots in southern Chester County. Started in 1923, CABL continues to unite a common passion for playing and enjoying the great American pastime. CABL players are committed athletes of various skill levels. They posses a strong respect for the league and their professions and in turn make every experience more enjoyable.


CABL adheres to standard baseball rules but had adopted a personal set of rules and regulations which offer a greater level of sportsmanship. The league generally starts in the beginning of May and runs until mid August. All games are 7 innings and are played on weeknights. Playoffs start in the beginning of August and run over the weeknights and weekends.


Media Attention:
The Coatesville Adult Baseball League is featured in the Daily Local Newspaper (www.dailylocal.com), who performs an outstanding job of covering all our games.

Community Benefits:
CABL has established a long-term relationship with the city of Coatesville and they continue to provide well maintenance field in which we call home.
---
JOIN CABL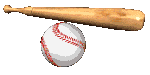 Interested in Joining the Coatesville Adult Baseball League?
Please sign our GUESTBOOK and include your name, email, postions you can play, and your estimated skill level or past baseball expirience. Or, you can send me an email with the same information. Team Entry Deadline is 12/31/2019 for the 2020 Season. Any teams interested in joining for 2020 MUST find a home field (at least 12-13 games from mid-May to end of July). The league will vote for any new teams. Expect the league fees to be $3000-$3500 (does not include uniforms).