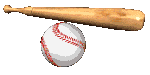 15th Annual Can Am Softball Shootout
July 24-26, 2020
**Registration forms AND entry fees MUST be received by June 1st...NO EXCEPTIONS!!!!
---
The Can Am Girls Fastpitch Tournament will be held in the Thousand Islands area for the following age groups: 10U, 12U, 14U, 16U, 19U and OPEN. Games will be played in Cape Vincent, Chaumont, Clayton, Brownville, Dexter, Adams Center, and Watertown. Friday and Saturday will be round-robin pool play, which will rank teams for Sunday's single elimination tournament. All teams will qualify for the single elimination tournament on Sunday; therefore, teams are guaranteed a minimum of 4 games (weather permitting).
---
ENTRY FEE: $525.00 US funds (non-refundable after June 1st)
Make checks payable to: MICHAEL LENNOX
Send to: Michael Lennox
22128 Lane Road
Watertown, NY 13601
Once your check is received, you will receive e-mail confirmation.

AGE DIVISIONS: 10U, 12U, 14U, 16U, 19U, OPEN
Age is determined as of January 1, 2020
 
RULES: This is NOT a sanctioned ASA event.  Click on the "tournament rules" tab for official rules. 
 
NOTIFICATION: Schedules will be posted on this website approximately two weeks prior to the tournament.

DEADLINE: Registration is on a first come, first serve basis.
Entry fees must be received prior to JUNE 1, 2020 or your team will NOT be put on the schedule.

ENTRY FORM: Forms can be filled out by clicking on the "online forms" tab.

SITES: MAIN SITES: Dexter & Brownville (10U), Clayton (12U), Adams Center (14U), Cape Vincent & Chaumont (16U), Watertown (19U & OPEN). EXTRA SITES: Brownville, Dexter, Watertown Fairgrounds, Kostyk Fields, and Jefferson Community College are extra fields that could be used for ALL age groups depending on number of teams in each division.      
Follow us on twitter @CanAmShootout