The Charlotte Electric Football League begins year number 40
All games played on Tuesday Nights in Subteranean Stadium
Free Tickets available at the Stadium M - F 10 to 5pm NO reserved seating
Game times:4:30pm - 6:00pm
Parking at Charlotte High School
---
---
---
---
---
2019 LEAGUE MEMBERS
---
STAGG BOWL PLAYERS JIM MILLER DAVE PAPROCKI
---
GAME TIME MINNI VS WALSH
---
---
EXHIBITION GAME AT KIMS WOODSHED BAR
---
EXHIBITION GAME AT THE WOODSHED
---
Sub. stadium
---
---
---
---
---
---
---
---
CHECK OUT THE BULLETIN BOARD FOR LATEST NEWS!
---
---
---
---
---
---
---
---
---
---
---
---
---
---
---
---
---
---
---
---
The CEFL was part of ESPN'S " It's not crazy it's sports" on March 3rd. 2015
To see the CEFL segment go to The "Grantland" site and type in - The Subterranean Stadium
---
---
CHARLOTTE ELECTRIC FOOTBALL LEAGUE HISTORY
The Charlotte ( shar lot) Electric Football League began play in 1981, Steve Demchock,Bill Tortora,Dale Gillette, Wayne Palumbo and John DiCarlo made up the league.It was decided that since we played at my house I should be the commissioner and do all the work.Tortora and Gillette moved out of state and Steve Demchock passed away leaving only 2 of the original members to keep the league going and some how we did.It is now a two division ten member league playing 13 games (starting in October and ending in February) in my basement (Subterranean Stadium).The league has a post season with playoffs,league championship,Bowl game, two man tournament and ends with an All Star game and Banquet.Subterranean Stadium is almost a shrine to Electric Football and is the commissioners job to maintain.There are games,game parts,players and pictures of almost every Electric Football game ever made plus the countless football related items that fill the stadium.There are 3 custom built fields in the stadium along with 32 NFL teams,60 college teams, several high school and 50 fantasy teams in home and away jerseys, all are hand painted and customized.
Any and all equipment needed to play the game is stored here and of course there is a refrige with cold beer and  soft drinks.There is a separate food court with hot coffee,popcorn and hot dog machines.Each week something different makes up our halftime menu,Deer chili,BBQ chicken,homemade pasta,Italian sausage,ribs,and even clams casino have been served
Electric Football made by Tudor Games first hit toy store shelves in the late 40's and is still in production today.With over 46 million units sold it is the #1 sports game in the world.The internet opened a whole new world of innovations for the game making it more fun and realistic than ever.When played as intended Electric Football has all the thrills and excitement of the real game and just like the real game it takes skill and strategy to win.Anyone who loves football will love this game once they learn to play. There are over 30 leagues in the US,plus a few in Europe and there are dozens of tournaments and a national championship.The game and hobby are bigger than ever, 2014 Xmas sales proved that with all of the major retailers selling out of the game.                                             
To have survived this long as a league is truly amazing and a testament to the game and to how strong our friendships are.

Check out the ESPN film "It's not crazy it's sports" "The Subterranean Stadium" a 20 minute look at our league it can be viewed on the Tudor Games Site under videos
For the ultimate look at Electric Football visit the MFCA site on the internet it has everything and anything about the game. 

CHECK OUT THESE SITES FOR ELECTRIC FOOTBALL GAMES AND PARTS:
TUDOR GAMES - FOOTBALLFIGURE.NET - ITZ PRODUCTINS
NS - ELECTRIC GRIDIRON

  ELECTRIC FOOTBALL: YOUR ONLY LIMITATION IS YOUR IMAGINATION
---
---
---
---
For tips on how to play, equipment needed to play and where you can get the equipment go to YouTube and type in
LIVE FROM SUBTERRANEAN STADIUM
---
---
---
---
---
---
---
---
---
---
---
---
---
---
---
---
CUSTOM FIGURES FROM THE MFCA WEB SITE
---
---
---
---
---
---
---
---
---
---
---
---
---
---
---
---

---
---
---
---
---
---
---
---
CEFL COMMISSIONER - JOHN DICARLO
---

---
---
---
---
---
---
---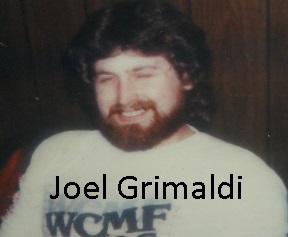 ---
---
---
---
---
---
---
---
---
---
---
---
---
---
                       ELECTRIC FOOTBALL GAMES AND ACCESSORIES:
TUDOR GAMES         FOOTBALLFIGURE.NET        ITZ PRODUCTIONS
ELECTRIC GRIDIRON             2D DESIGN                   VMGTOYZ
IN THE ZONE               BUZZBALL ( SI WAREHOUSE )
             "GET INTO THE GAME BIG TIME" 
                           JOIN THE MFCA
          (MINIATURE FOOTBALL COACHES ASSOCIATION)
CHECK OUT THEIR WEB  SITE  - ANYTHING AND EVERYTHING ELECTRIC FOOTBALL IS HERE. NEW MEMBERS ARE ALWAYS WELCOME....IF YOU LOVE THE GAME THIS IS WHERE IT'S AT!
---