1ST THRU 11TH GRADE DIVISIONS
ALL PLAYERS PARTICIPATE
NO WORK BONDS
TRAVEL PROGRAMS OFFERED
Welcome to the home of the
Colonia Merrill Park Basketball League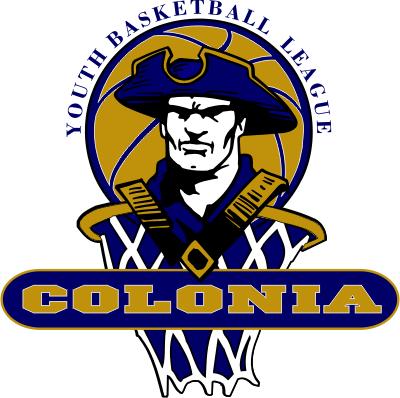 Ratings Night Schedule below:
Tuesday 11/27 – AVENEL MIDDLE SCHOOL
Boys 3/4th Grade from 6-7:30pm
Boys 7/8th grade  from 7:45-9pm
Wednesday 11/28 – AVENEL MIDDLE SCHOOL
Girls 3/4/5th Grade from 6-7:30pm
Girls 6/7/8th Grade from 7:45-9pm
Friday 11/30 – AVENEL MIDDLE SCHOOL
Boys 5/6th  Grade from 6-7:30pm
Saturday 12/1 – AVENEL MIDDLE SCHOOL
Boys & Girls K-2 – 9am -10:30am
Reminder – basketball apparel required!  High top sneakers, shorts and athletic t-shirts!  Basketballs will be provided, and no outside basketballs will be permitted in the gym!
---
League News
REGISTRATION IS CLOSED

We will be holding our Ratings night, and forming teams, in the next two weeks!
Please contact the Recreation Department at: 732-596-4048 or 732-596-4047 with any questions or concerns.

·

---
** NOTICE**
NO UNSUPERVISED CHILDREN OR TEENAGERS WILL BE PERMITTED INTO THE SCHOOL ON GAME NIGHTS, EXCEPT FOR CMP PLAYERS.  Any non-league player who is not accompanied by a SUPERVISING adult may be asked to leave.   In addition, parents must supervise their children when bringing them to games.  The league is not responsible for monitoring the behavior of non-player children in the hall ways.   Playing with basketballs in the halls and lobbies of our host schools is prohibited.  Grabbing basketballs off the ball rack at halftime is also prohibited.

Thank you,

CMPExecutive Board
---
THE FORUM PAGE
Please use the BB forum page to post questions or comments including information, ideas, and even constructive criticism. Posts that have fake names or are otherwise simply a negative attack on any individual are subject to removal.