Be sure to sign our guestbook!
* * * * * * Indiana Force Softball * * * * * *
"Don't Blink!"
Don't forget to join our mailing list!
Why is Indiana Force Softball such an outstanding organization?
Because we are made up of volunteers and caring individuals who put in an enormous amount of their spare time to make each team the best it can be! We would like to take this opportunity to thank each and every individual who has put in the time and effort to help our girls achieve their goals. Whether you are a parent, a coach, an umpire, a spectator, or a sponsor,  your enthusiasm is what keeps this organization running!
Hats of to you!

Thank each and everyone for your support!
---
---
Our work is never done!

Volunteering is not an easy task for anyone. It takes a lot of time and dedication to be successful. If you would like to volunteer to become a coach or even to head up a fundraiser, work the concession stand, help with ordering, etc...please let us know. We can use all the help we can get!
Thank you Montezuma Girls Softball & Indiana Force
---
---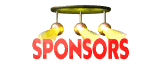 Please contact Penny Cox at (765)245-2045 if you would like to become a partner in supporting Montezuma Girls Softball or Indiana Force. As you all know, there are many costs involved in keeping an organization like ours running full steam ahead. We can not do this without the financial aid we receive from our team and individual sponsorships. For those of you who are currently sponsors, or have sponsored in the past, our gratitude goes out to you.
---