---


For over 50 consecutive years, Cheesequake Baseball has been serving the youth of Old Bridge, and the surrounding communities in Central New Jersey. 

Currently, we provide recreational baseball activities to children ages 5 through 16 on our five fields located on Schulmeister Road and Route 9 North in Old Bridge, New Jersey.  Cheesequake plays in District 11 of the Northern New Jersey State Babe Ruth / Cal Ripken League.
---
J
oseph J. Brunetti Memorial Field on loan to Cheesequake Baseball
 

by Joseph J. Brunetti Contruction Company
Courtesy of John J. Brunetti, President.
---
SPRING 2019 MINOR DIVISION CHAMPIONS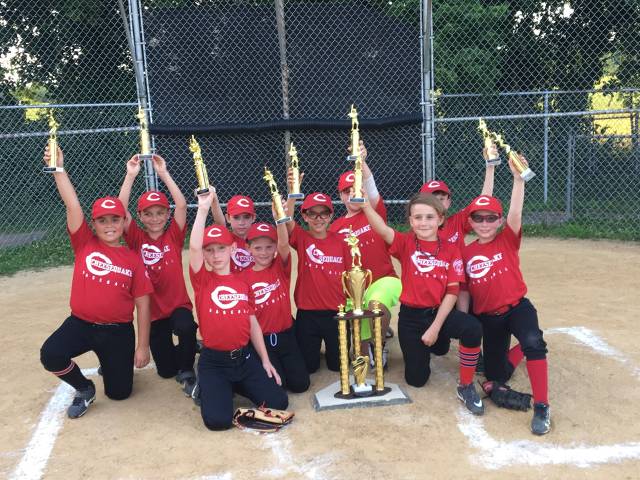 CONGRATULATIONS!
---
SPRING 2019 JUNIOR 2ND PLACE WINNERS 
CONGRATULATIONS!
---
JUST IN TIME FOR THE HOLIDAY'S!
MODELL'S TEAM WEEK!
Please take advantage of a very generous offer provided to us by one of our sponsors, Modell's.  The coupon is valid November 15th through December 26th.  Clicking on the below image will generate a coupon, not only offering a 15% discount on purchases made at any Modell's location in New Jersey, but will also allow Cheesequake Baseball to receive 5% of the purchases made with this coupon;
Coupons can be used on multiple occasions.
Thank you for your support!
---
THANK YOU TO OUR GENEROUS SPONSORS!
Please CLICK for SPONSOR information. 
_______________________________________________
 Interested in becoming a SPONSOR?
---
 SUPPORT OUR LEAGUE, AND SHOW YOUR CHEESEQUAKE PRIDE!
 ALL ITEMS AVAILABLE FOR PURCASE AT THE CONCESSION STAND!
---
USABL 11U DIVISION CHAMPIONS 
CONGRATULATIONS!
---
.
A great place to enjoy a snack while watching the game. 
---
Drive Carefully - Children at Play

Please drive carefully in the parking lots and on Schulmeister Road when entering and leaving the fields.  Our children are not always paying attention when chasing foul balls.